Trevor Van As
The J. Jonah Jameson of How to Love Comics - but heaps nicer. Helping getting people get into comics is what I do
Billionaire Island is biting satire that's aimed directly at the mega-rich. Find out why it's a must read in this review.
Read on the find out the subtle differences between them and how you can tell them apart.
Marvel's comic book events can be confusing. The King in Black Reading Order Checklist is here to make reading it easy. It includes the recommended reading order, tie-ins, background reading, release dates, and heaps more.
Instagram is not just about selfies and showing people what you're about to eat. It's also home to a thriving webcomics community, who have embraced it as their social media platform of choice. If you know where to looks, you'll find a treasure trove of comics from a diverse range of creators, telling all kinds of stories.
Search and Destroy collects the earliest material of the classic 2000 AD series Strontium Dog. If you love The Mandalorian then you're going to dig this.
If you're looking to see what all the fuss is about or to do some background reading before diving into the King in Black event, then this guide is what you need. It has the recommended reading order for the regular series, specials, and Venom-centric events with plenty of notes along the way.
Find out all about The Witcher comics, including what stories are available to read, where you can find them, and much more.
Are you looking to read all of Miles Morales' comics? This simple reading order has all the details you need to get started and makes sense of all the similarly titled collections, with plenty of notes along the way.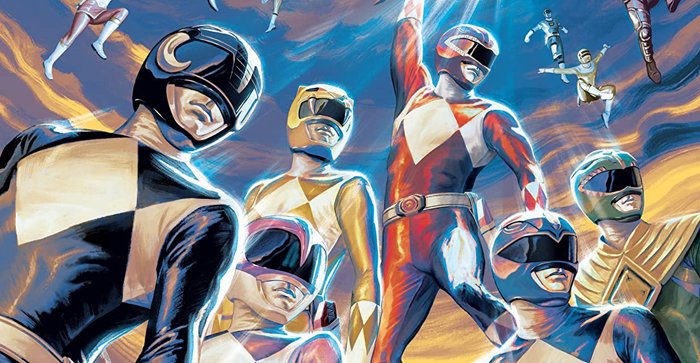 With a bunch of different titles available and the occasional crossover, it's not always clear as to where the Power Rangers comics fit in with one another. Luckily, there's this mighty reading order to help make sense if everything.
Why wait until October, 2021 for some sweet Dune content? Find out all about these two comic book projects.
While it's temporary, Future State is a big shift in direction for the publisher. As a result, you probably have a lot of questions. This all-in-one guide is here to answer them all! Read on to find out what Future State is and isn't, which comics are involved, and heaps more.
Get transported back to the 90s with Smoove City, a graphic novel that follows the misadventures of an up-and-coming R&B group. Check out this review to find out more.
Batman: A Death In The Family made a name for itself by putting the life of a major character in the hands of the readers. Read on to find out what happened and the cultural impact it created.
Last Remains has weird numbering. So you don't miss out on any of the web-slinging action, I have put together the Amazing Spider-Man: Last Remains Reading Order. It has the recommended reading order, an explanation of the numbering, and much more.
Punk rock in a young adult context tends to be surface deep when it comes to exploring valuable themes. Check out this review to find out how My Riot excels.