Trevor Van As
The J. Jonah Jameson of How to Love Comics - but heaps nicer. Helping getting people get into comics is what I do
Let's take a look at 1961's Fantastic Four #1, which was not only the first Fantastic Four comic but the start of the Marvel Universe as we know it.
In 2021 Marvel's first family turns 60. To celebrate, How to Love Comics will be exploring their long history with articles throughout the year.
With WandaVision hitting Disney+, it's never been a better time to read Scarlet Witch comics. The following list is a mixture of classics, fan-favourites, and curiosities for your reading pleasure.
What was Wonder Woman like in her first appearance? Let's go back 80 years to take a look.
Find out how How to Love Comics will be celebrating Wonder Woman's 80th anniversary throughout 2021.
Find out everything you need to know about Infinite Frontier in this comprehensive guide. It covers what it is, the comics involved, how DC is doing things differently, and much more.
The final 2000 AD for 2020 is an extra-large issue that full of great places to start reading. Read on to find out why.
With WandaVision coming soon, it's never been a better time to revisit the 2005 comic book event House of M.
Due to its inspiration on the WandaVision Disney+ series, there has been renewed interest in House of M. If you're one of the many who are interested in reading this classic event, this reading order guide is what you need to help make sense of everything.
It can be hard to piece together Jason Aaron's long Wolverine run. So you don't have to rack your brain trying to figure it all out, I have put together this handy reading order.
This guide has everything you need to start reading the wonderful Hilda graphic novels that the Netflix series are based on.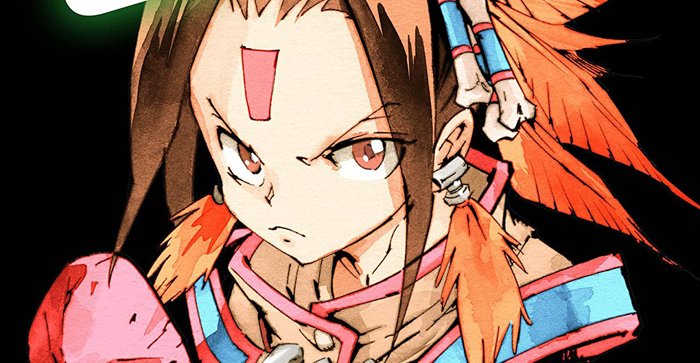 This guide will help you get start reading the Shaman King manga series by explaining the different editions and spin-offs.
Find out everything you need to know about Reign of X. This guide explains what it is, which comics are involved, what you need to know beforehand, and points out the good jumping-on points for new readers.
Crossovers can be confusing. Luckily, the Justice League: Endless Winter Reading Order is here to make reading easy. Not only does it have the recommended reading order, but also other helpful information such as release dates, creative teams, and more.
You don't need to read the newspaper to enjoy your favourite comic strips. Read on to find out how.