The Marvel Universe is a rich tapestry of classic stories, heroes, and villains spanning more than 60 years. However, this expansive back catalogue can be intimidating if you're new to comics. There's just so much material available! While recent releases are readily available in print, it hasn't always been the case for older stories from decades past. To solve this problem, the Marvel Epic Collections line was introduced to plug the back catalogue holes uniformly. While existing readers will appreciate this mammoth feat, it's also a great entry point for new readers at the same time.
Read on to learn more about these chunky trade paperback collections and why they're good for those new to comics.
Jump to: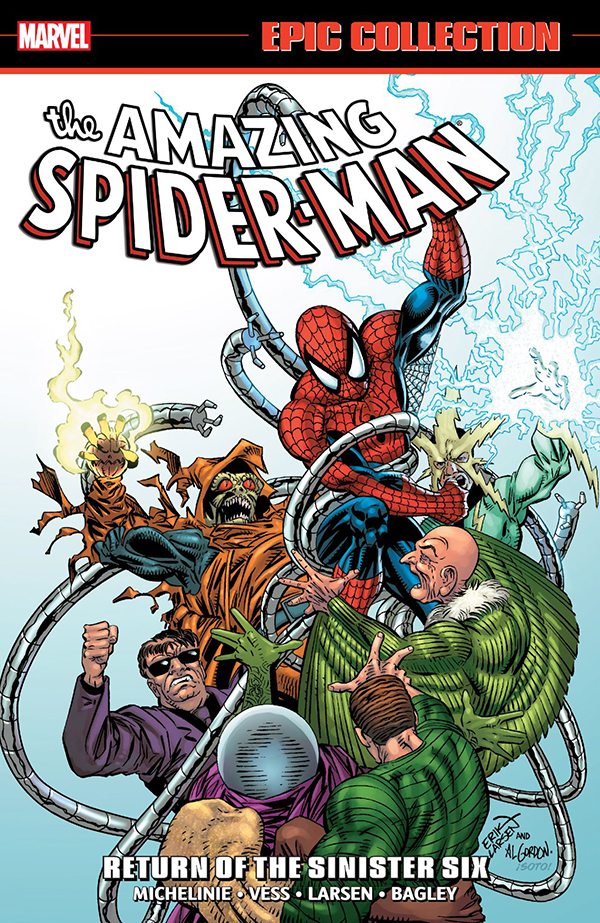 What are Marvel Epic Collections?
The Marvel Epic Collections are a line of trade paperbacks that aims to collect all the issues of a Marvel comic book series or character under a cohesive banner. Each volume includes a sizable chunk of comics from previous decades (1960s to approx mid-2000s, depending on the series), including around 20-25 issues and spanning 450-500+ pages.
Each character or series will have its own stream under the Epic Collections banner, with its own colour coding and internal number system. For instance, Amazing Spider-Man has red lettering and accents on the spine and cover and approximately 20 volumes. Volume 1 contains the earliest stories from the 1960s, and volume 27 (I'll explain the numbering in more detail) contains tales from 1994. More collections are added periodically.
Material spans from the 1960s up until the 1990s or mid-2000s. As you'll soon see, this is dependent on the series.
These sizable collections are a binge-readers dream. They offer multiple stories per volume or collect lengthy sagas in one book. You can easily get lost in them over a weekend.
The best part about them is that they won't cost you a fortune, with the collections sitting at the affordable price of around $45-50. That's about $2.00-2.50 per issue and much cheaper than tracking down the pricey individual comics or out-of-print collections.
What are Marvel Modern Era Epic Collections?
The Marvel Epic Collection line has a sub-brand known as the Marvel Modern Era Epic Collection. Like the former, the latter collects big chunks of Marvel's comics but focuses on (mostly) 21st-century material. This segment was introduced in 2023, opening up the door to new material to be published as some series in the Epic Collections near completion.
How does Marvel decide which comics are "modern"? It depends on the comics' publication history and what's the most marketable entry point for this segment of the line. For instance, Captain America, Iron Man, and Thor were relaunched in 1998 as part of the Heroes Return initiative. While these are clean entry points, propelling each series into the 21st century, they're not as memorable as other options. Instead, Marvel has opted for each series to begin the Modern Era Epic Collection line with the mid-2000s relaunches. However, it makes sense for Daredevil to start the line with the 1998 Marvel Knights relaunch as it's a clear and marketable distinction.
The Modern Era Epic Collections are also home to several modern series and characters like Spider-Man/Deadpool, Spider-Gwen, and Dark Avengers. These comics have been published in many formats, so the Modern Era Epic Collections are a way to keep them in print long-term.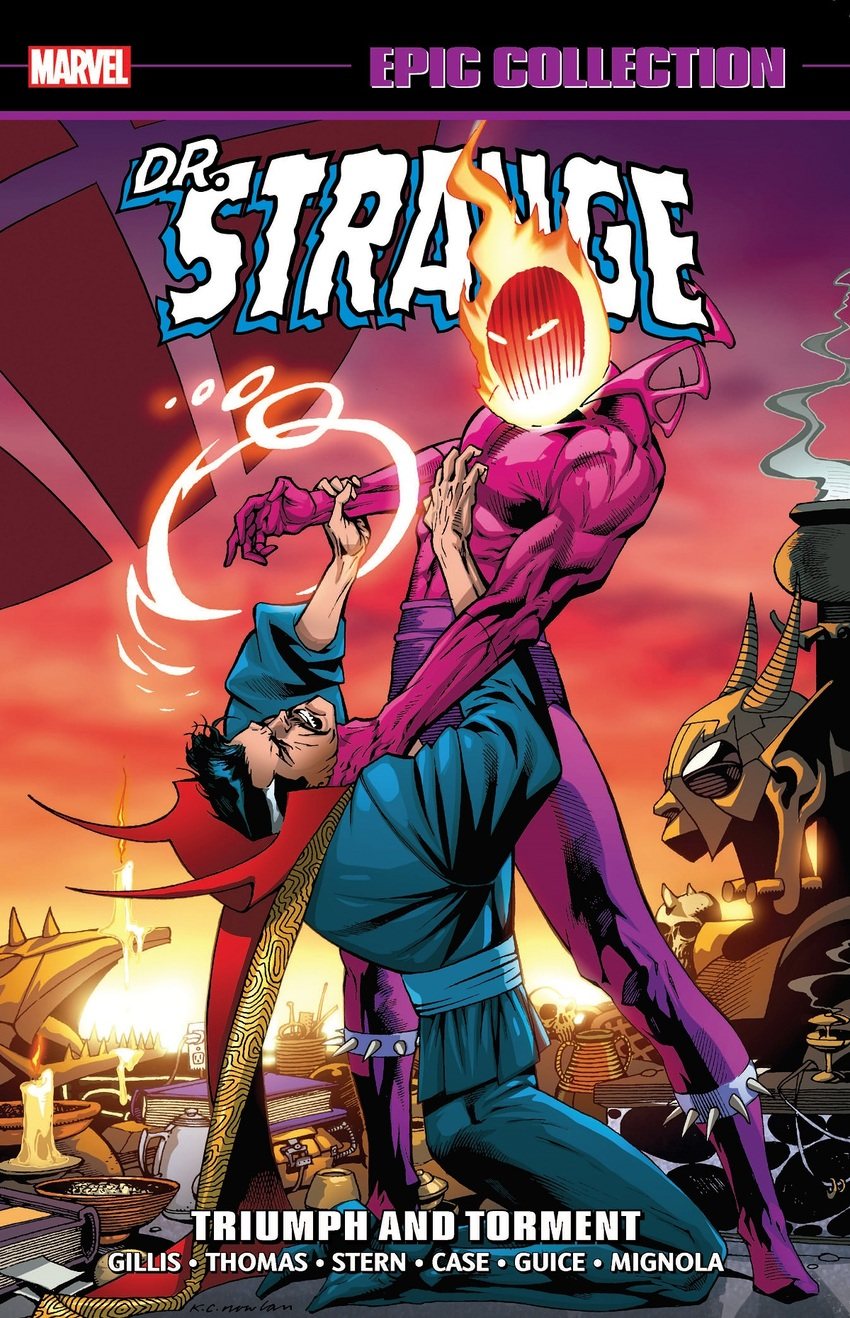 Releasing out of order
If you look through the list of Marvel Epic Collections, you'll notice that Marvel hasn't released these in order and there are missing volumes. Let's take Doctor Strange as an example. It was released in the following order with the 3rd volume first, followed by 13, 1, 8, 4, 9, 5, 10, 11, and 2 (to be released in 2024). At the time of writing, volumes 6, 7, and 12 are missing.
Releasing these in non-chronological order is common for the Marvel Epic Collections. This is so Marvel can have various periods of a comic represented and appeal to different kinds of readers. It also allows the publisher to work around material already in print, waiting for those collections to go out of print before publishing those comics as an Epic Collection.
Back to the Doctor Strange example, collections 6, 7, and 12 will eventually be published. However, it might take some time. These collections have to be worked into a busy publishing schedule. Another factor – and it's the same reason there are a lot of gaps in early-1980s material throughout the line – is that the Epic Collections often rely on the Marvel Masterworks remastering. In some instances, Marvel still needs to do the work to bring this material to the Marvel Masterworks format, which involves significant artwork restoration. For the material already in that format, I assume the publisher doesn't want to cannibalise their efforts by bringing it to the Epic Collections too soon.
Are Marvel Epic Collections good for new readers?
Yes!
These collections are affordable ways to binge-read huge chunks of Marvel's decades of stories. They're easy to pick up and start reading because they group appropriate issues together, so there's no need to track down other volumes to complete a story. In most instances, they contain multiple tales, which makes each book a satisfying chunk of Marvel history.
Due to the non-chronological nature of release, there's no prescribed volume or character that you need to begin with. Pick the Epic Collections that appeal to you, whether based on the blurb, the stories included, the characters involved, or because it's part of a classic run. It's all up to you, with no pressure to read them all.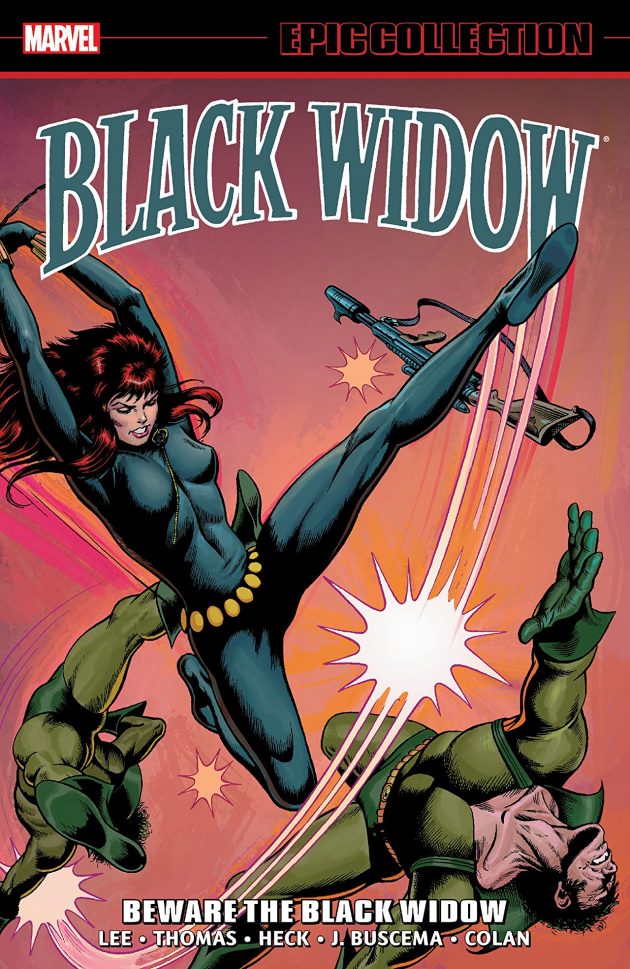 What Marvel Epic Collections are available to read?
Most Marvel heroes have multiple Epic Collections to choose from, spanning from the 1960s to the 21st century. These include the publisher's A-listers, such as Spider-Man, Avengers, Fantastic Four, Thor, Captain America, X-Men, and others. The format also accommodates smaller characters, with Moon Knight, Iron Fist, Luke Cage, Black Widow, The Punisher, Ghost Rider, and more part of the line as well.
The Epic Collections are also a home for the back catalogue of licensed material that Marvel has the rights to. This includes Star Wars, Aliens, and formally Conan the Barbarian (Marvel no longer holds the rights, with it now at Titan Comics). All three of these collect material that was originally published by Dark Horse Comics and, in the case of Star Wars and Conan, comics that were published at Marvel when they held they held the license the first time around.
Wikipedia is pretty good at keeping the full list of Marvel Epic Collections up-to-date, listing all of the collections released so far and coming soon. There's also a fantastic spreadsheet that goes into granular detail as well.
Buy Marvel Epic Collections on…
How many Epic Collections are there?
At the time of writing (September, 2023) there are 332 Epic Collections. However, Marvel have a robust publishing schedule that goes deep into 2024. If you count those as well, then there's 382.
For those curious, this is what 319 Epic Collections look like.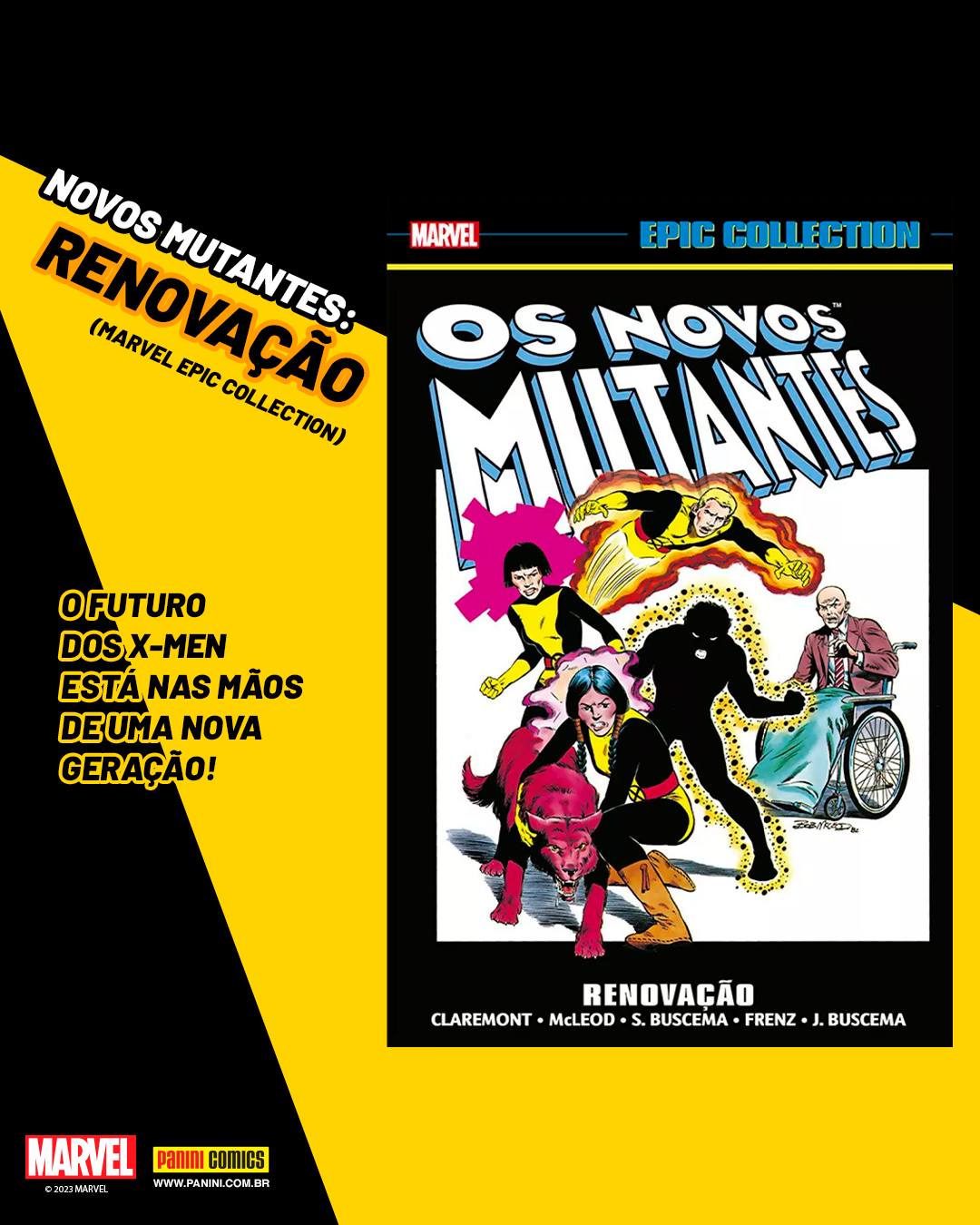 Are the Marvel Epic Collections available in other languages?
Yes. Panini has brought the format to French, Portuguese (for the Brazilian market), and Italian.
I couldn't find a good tracker or running list for these international. Feel free to let me know in the comments if you find one and I'll link to it in this guide.
Out-of-print and reprinting Epic Collections
With more than 300 Epic Collections released over the past decade, there are a lot of volumes that Marvel Comics has to juggle keeping in print. Unfortunately, it's not uncommon for an Epic Collection volume to go out of print. This is a problem with Marvel in general, with the publisher following a practice of not printing too many copies of any collection so that they do not use up too much warehouse space. Sometimes, this means that some Epic Collections are not freely available for an extended period of time.
Luckily, Marvel listens to the passionate Epic Collections fanbase's feedback and will bring back the most requested out-of-print volumes. This isn't usually an instant turnaround, with these reprints needing to be incorporated into the wider publishing schedule, but they will eventually be reprinted.
There are three options if an Epic collection that you're looking for is out-of-print:
You can either wait and hope it will be reprinted soon.
Try your luck on eBay or another segment of the aftermarket.
Get the digital edition of the Epic Collection.
How do these compare to other Marvel formats?
Marvel has attempted to do similar formats in the past. The Essentials line, while fondly remembered by some fans, was printed sans colour on paper similar to that of a phone book. On the other end of the scale, the Marvel Masterworks are hardcovers printed on archival paper. The Epic Collections find the balance between the two while still remaining accessible.
Where to find Marvel Epic Collections?
You can buy Marvel Epic Collections at all good comic book stops, online stores, eBay, and Amazon/Kindle.
Find out more about where you can find and buy comics in this extensive guide.
A podcast recommendation
Marvel's Epic Collections have created a cult following over the years to the point that there's a podcast dedicated to them. The Epic Marvel Podcast dives into these collections, discussing the stories and their background, and even talking to the creators behind them. Check it out if that sounds like your kind thing.
Have your say!
Share your thoughts in the comments below or via Facebook, X (formally Twitter), or Mastodon. You can also subscribe to the How To Love Comics newsletter too.