Batman has the best rogues gallery. It's packed full of unique gimmicks and excellent character designs have fascinated and sometimes creeped out countless readers. You could go as far as to say the villains are one of the reasons the franchise has endured for more than 80s years.
So how do you highlight this menagerie of villains? DC Comics has found a way through a series of one-shots known as Batman: One Bad Day.
Read on to learn all about Batman: One Bad Day. This includes the villains involved, how to read the one-shots, and much more.
What is Batman: One Bad Day?
One Bad Day is a series of 64-page one-shots. Each revolves around Batman taking on one of his classic villains over one day. DC Comics has promised that Batman: One Bad Day will tell definitive tales for each member of Batman's rogue's gallery.
The Killing Joke connection
For Batman readers with keen eyes, One Bad Day will mirror a classic Batman story in many ways. 1988's Batman: The Killing Joke was a 64-page one-shot that was one of the most notable times Batman took on The Joker. It became a perennial seller for DC Comics and has been in print ever since.
It appears that DC Comics is trying to catch lightning in the bottle again with Batman: One Bad Day. While DC might not be trying to replicate a story of the same extremes, DC is using The Killing Joke as inspiration.
On a surface level, there are similarities. These include both being 64 pages long and focusing on Batman taking on a particular villain. However, these become more obvious if you are familiar with the classic story. For instance, One Bad Day's logo pays homage to The Killing Joke but with its own flair, which changes slightly for each villain. Finally, the One Bad Day title, which acts as an umbrella for all of these comics, is inspired by some Joker dialogue that originated in The Killing Joke.
"All it takes is one bad day to reduce the sanest man alive to lunacy. That's how far the world is from where I am. Just one bad day."
Are these one-shots connected?
Each One Bad Day one-shot is standalone. Each tells a self-contained story that doesn't have any connection narrative connections with one another. They only connected on a thematic level, with each of them based around Batman taking on a classic villain.
Readers can choose which One Bad Day one-shots they read. You could read them all or pick and choose based on the creators or villains involved. For example, check out Batman: One Bad Day – Mr. Freeze if you want to read a Mr. Freeze story.
What one-shots are part of Batman: One Bad Day?
There are eight one-shots under the "One Bad Day" banner. Take a look below to find out more about each one, including the focal villains, creator credits, release dates, and more.
Note: These one-shots have been announced quite far in advance. As a result, there isn't a lot of information on some of them. This guide will be updated throughout 2022 as more details come to light.
Batman: One Bad Day – The Riddler
Written by Tom King. Art by Mitch Gerads.
The Riddler is usually a villain who works within meticulous rules and systems. However, that seemingly goes out the window when he begins to kill at random. Or is it? Batman will be on the case in this "intellectual thriller".
Batman: One Bad Day – The Riddler is available on 16th August.
Batman: One Bad Day – Two-Face
Written by Mariko Tamaki. Art by Javier Fernandez and Jordie Bellaire.
Harvey Dent became Two-Face after a tragic acid accident. Not only was he scarred, but his personality changed in villainous ways. After years of terrible crimes, it appears that Two-Face has reformed and the man he once was has returned. However, is it too good to be true? Batman will soon find out.
Batman: One Bad Day – Two-Face is available on 20th September.
Batman: One Bad Day – The Penguin
Written by John Ridley. Art by Giuseppe Camuncoli, Cam Smith, and Arif Prianto.
The Penguin ruled much of Gotham City's underworld. As part of this, he set the rules and etiquette keeping everything from falling into total chaos. That was until his criminal enterprise was stolen from him by the Umbrella Man. Now he must build a crew to try and take it back, which may have to include Batman.
Batman: One Bad Day – The Penguin is available on 18th October.
Batman: One Bad Day – Mr. Freeze
Written by Gerry Duggan. Art by Matteo Scalera and Dave Stewart.
In this flashback story, Gotham City is experiencing a winter so cold that Mr. Freeze can live without his containment suit. Freeze is looking for a way to save his wife, something that Robin (Dick Grayson) empathises with, but Batman knows there's something more sinister going on.
Batman: One Bad Day – Mr. Freeze is available on 15th November.
Buy Batman: One Bad Day on:
Batman: One Bad Day – Catwoman
Written by G. Willow Wilson. Art by Jamie McKelvie.
Selina Kyle's mother once owned a brooch that she was forced to pawn for pennies. However, years later, it's now part of a high-auction bid. Catwoman will now try to steal it in one of her most personal heists yet.
Batman – One Bad Day: Catwoman is available on 20th December.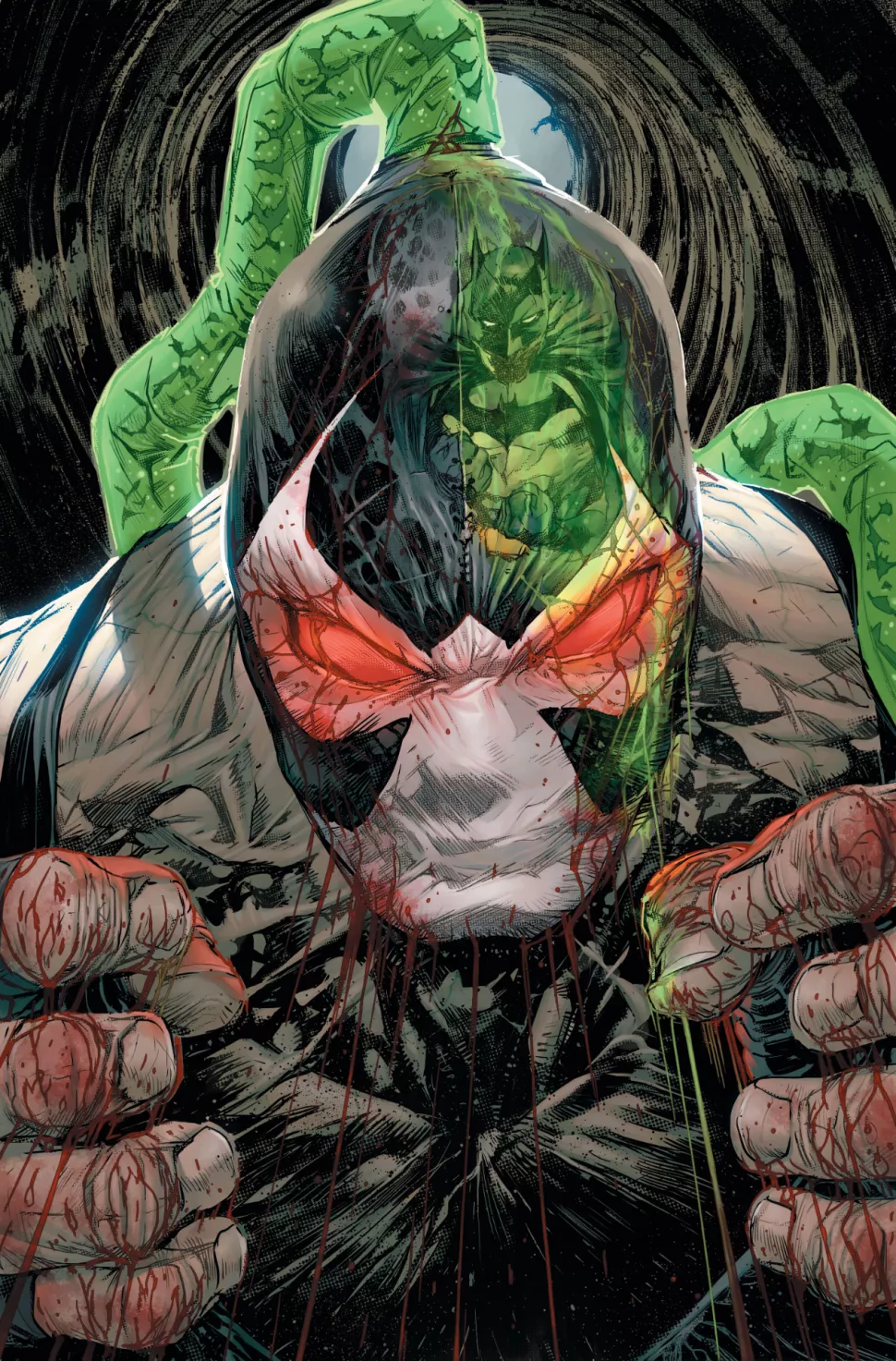 Batman: One Bad Day – Bane
Written by Joshua Williamson. Art by Howard Porter and Tomeu Morey.
Bane is back and he's looking for vengeance against Batman. He'll try to break the Dark Knight's mind, body, and soul once more in this one-shot.
Batman: One Bad Day – Bane is available in January.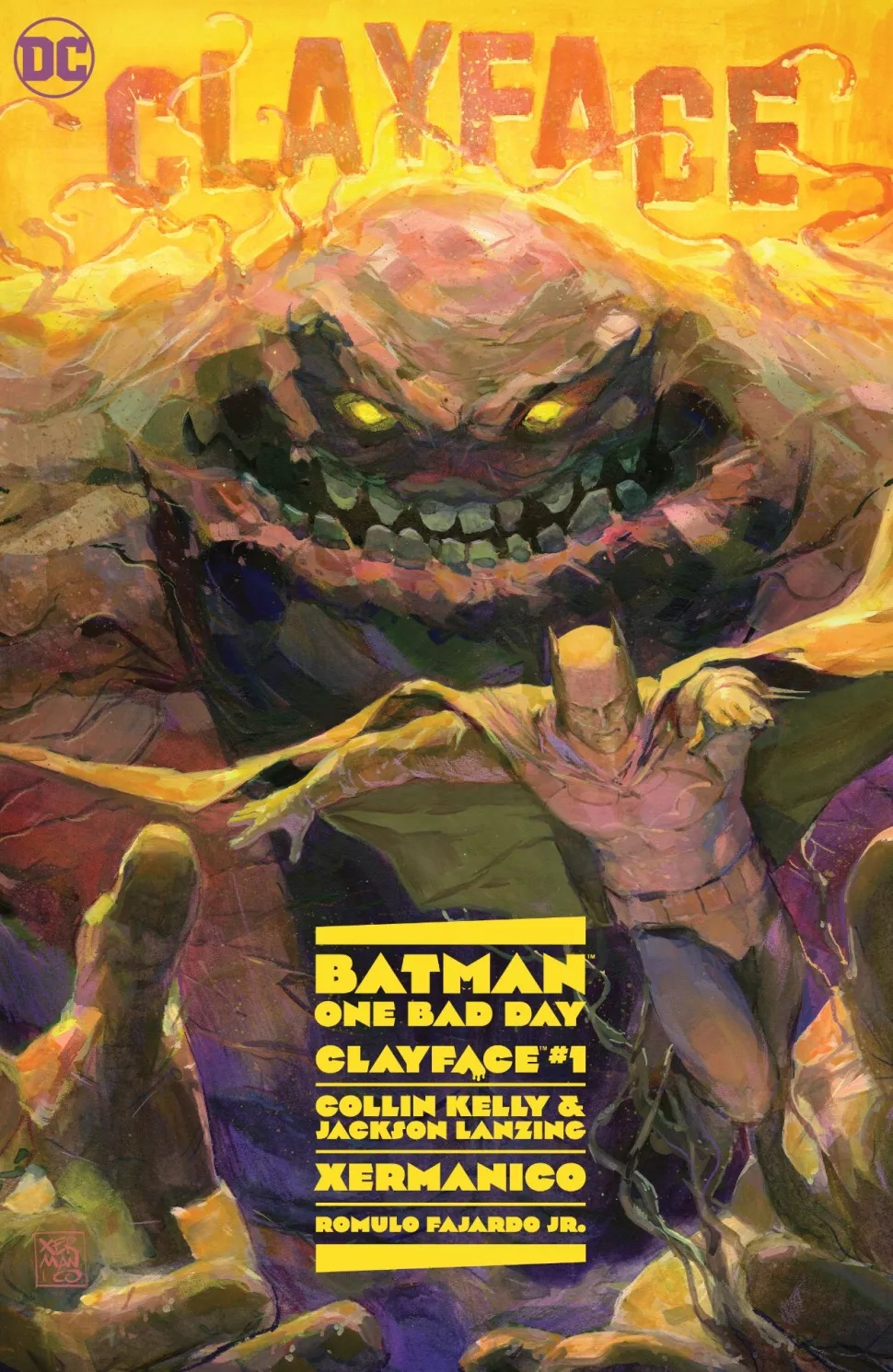 Batman: One Bad Day – Clayface
Written by Collin Kelly and Jackson Lanzing. Art by Xermanico and Romulo Fajardo Jr.
Batman chases Clayface down to Los Angeles where the villain is killing his way to the fame he's always dreamed of.
Batman – One Bad Day: Clayface is available in February.
Batman: One Bad Day – Ra's al Ghul
Written by Tom Taylor. Art by Ivan Reis, Danny Miki, and Brad Anderson.
DC Comics hasn't released any information about this one-shot yet. We will have to wait until closer to release to find out more.
Batman: One Bad Day – Ra's al Ghul is available in March.
Buy Batman: One Bad Day on:
Why isn't there a Joker one-shots?
At first glance, not doing a Batman: One Bad Day – The Joker seems like a glaring omission. However, as I mentioned earlier, DC has essentially done it already in Batman: The Killing Joke – the classic one-shot that the One Bad Day one-shots are modelled on.
Will there be more One Bad Day one-shots?
It's too early to tell at this stage.
If I had to speculate, it's possible to do additional one-shots if the concept sells and is well-received. DC Comics have only scratched the surface of available Batman villains. There is the potential to do a Killer Croc, Scarecrow, Black Mask, Hugo Strange, Firefly, Mad Hatter, Man-Bat, or a Victor Zsasz One Bad Day one-shot.
Where to buy Batman: One Bad Day
The Batman: One Bad Day one-shots are available from all good comic book shops, online retailers, Kindle, and eBay.
Need more Batman?
Check out How To Love Comics' Bat-Classic column. In each edition, we dive into a classic Batman story that we highly recommend. Check all of them out here.
Have your say!
Which of these one-shots will you be reading? Share your thoughts in the comments below or via Facebook or Twitter.