Reign of X: Everything You Need To Know About The Next Stage Of X-Men Comics
Spoiler alert: There will be mild spoilers for X-Men comics from the last 18 months. Recent events will be spoken about in the broadest of terms, but older elements will be discussed with more detail.
If you have been paying attention to the X-Men over the last 18 months you will know that there has been a lot of exciting things going on. It first started with House of X/Powers of X, which opened the door to whole slate of X-Men comics under the banner of Dawn of X. To cap off a year of exciting X-Men stories in this new era, all the titles came together for a massive crossover called X of Swords. So what comes next?
Reign of X.
Find out everything you need to know about Reign of X. This guide explains what it is, which comics are involved, what you need to know beforehand, and points out the good jumping-on points for new readers.
What Is Reign of X?
Reign of X is a banner for the X-Men comics set after the just completed X of Swords crossover event. It's not a comic book event and there is no specific reading order for it. It's what Marvel is calling this period of X-Men comics, similar to how the previous year of X-Men comics was referred to as Dawn of X.
This will start in December 2020 and will continue into 2021. As for how long the Reign of X will run for is anyone's guess. If I had to make a predication, I would assume it would be referred to as Reign of X (formally or by fans) for about a year or so, until some pivotal moment comes along and justifies a new era.
Can I Start Reading X-Men Here?
Yes and no – it will depend on the comic. Some of the series that fall under the Reign of X banner will be better jumping-on points than others. Some will continue plot threads that happened before X of Swords began, others will have stories that address the aftermath of X of Swords. When digging into each series, I will point out which ones are good places to jump on.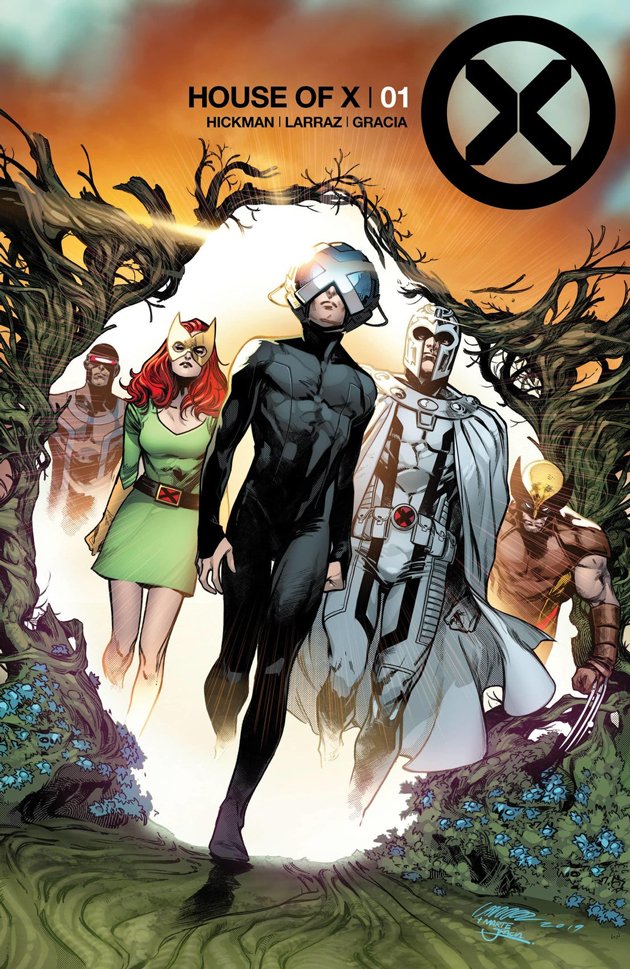 What Should I Know Going In?
If you haven't read X-Men in a few years or are brand-new to the comics, there are a few things that you should know before going in. The X-Men franchise has gone through some radical changes about 18 months ago, which dictate a lot of what has happened forward. You can find out what has happened by reading House of X and Powers of X miniseries.
If you don't have time to read those, here's a quick rundown of what you need to know. The majority of Earth's mutants have moved to the sentient island of Krakoa, where they have formed their own nation, with its own set of rules and cultures. The island also produces plants that can be crafted into wonder drugs, which the mutant society exchanges them to most of the world for global recognition and goodwill. Throughout this new status quo of X-Men, other new elements have been introduced into the franchise such a mutant resurrection and villain reform.
The other thing you should probably know is that the X-Men have just completed a big crossover-event. Many of the Reign of X comics will explore the aftermath of it in different ways.
What Comics Are Part Reign of X?
The following comics will be part of Reign of X. As mentioned before, some of these will be better jumping-on points than others. Read on to find out more about each.
X-Men #16
Written by Jonathan Hickman. Art by Phil Noto.
X-Men is the flagship title and is written by Jonathan Hickman, who has been the visionary behind many of the ideas for the X-Men franchise in the past 18 months. This issue will explore fall out from the X of Swords event, with much of it looking like it will be told from the perspective of Cyclops.
This X-Men comic has been built around one-off stories. Each have expanded the tapestry of this era of X-Men, while exploring themes such as politics and post-humanism. While the proceeding issue may not continue plot-threads immediately, Hickman likes to return them them a few months later. (For example, plot threads from X-Men #5 will be picked up again in X-Men #18) As a result, the done-in-one nature makes for a potential jumping-on point each issue. But if you want to get the most of out of the series, you are best checking out the first two trade paperback collections.
X-Men #16 will be available on December 30th.
S.W.O.R.D. #1
Written by Al Ewing. Art by Valero Schitti.
S.W.O.R.D. is a brand new series, which was hinted at in the conclusion to Empyre and in X of Swords. Traditionally, S.W.O.R.D. has been a S.H.I.E.L.D.-like organisation, that focuses on space threats. With this new series, it has been folded into the X-Men franchise as the Krakoan space agency.
You don't need to have read anything prior to understand this comic series.
S.W.O.R.D. #1 will be available December 9th.
Marauders #16
Written by Gerry Duggan. Art by Stefano Caselli.
Marauders #16 returns to plot-threads from before X of Swords. In it, Kate Pryde and Emma Frost begin to plot their revenge against fellow Hellfire Club member Sebastian Shaw.
To get the most out of this story, I highly recommend checking out the Marauders Volume 1 and 2 beforehand. It's also a really fun comics, with plenty of humour and a swashbuckling sensibility.
Marauders #16 will be available December 9th.
Excalibur #16
Written by Tini Howard. Art by Marcus To.
This issue will focus on exploring the aftermath of X of Swords, which includes the search for Captain Britain. This makes a lot of sense as Excalibur was one of the more central comics to the crossover event.
This will be one of those issues where you will want to have read X of Swords first.
Excalibur #16 will be available December 23rd.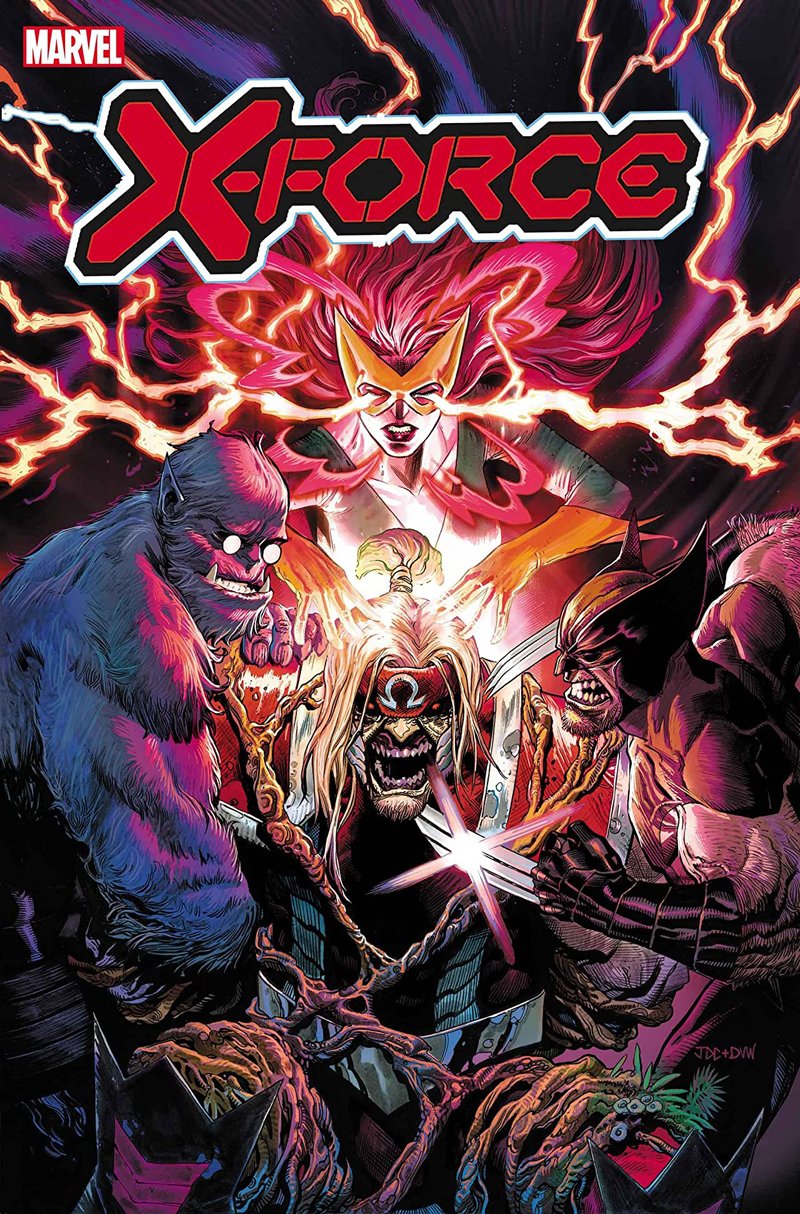 X-Force #15
Written by Benjamin Percy. Art by Joshua Cassara.
In this new era of X-Men comics, X-Force is Krakoa's CIA. The team's task is to protect the island and prevent threats from happening. Throughout the course of the series, their actions have gotten more and more questionable and in X-Force #15 it appears to escalate that trend.
X-Force #15 will be available December 16th.
New Mutants #14
Written by Vita Ayala. Art by Rod Reis.
In Krakoa's wilderness, the team of young mutants will encounter an old foe. Marvel are keeping secret who it is at the moment so you will need to read the issue to find out who it is.
New Mutants #14 will be a great jumping-on point, with new writer Vita Ayala starting their tenure on the comic. More often than not, when a new writer joins a comic it gives the series a new creative direction to separate it from what has come before.
New Mutants #14 will be available December 16th.
Wolverine #8 aka Wolverine #350
Written by Benjamin Percy. Art by Adam Kubert and Victor Bogdanovic.
While it might be the 8th issue of the current Wolverine series, this comic also marks it the 350th Wolverine comic when you combine all previous issues together. This milestone issue will kick-off a brand-new story which sees Wolverine taking on a dangerous old compatriot known as Maverick.
This over-sized issue will be a good story, which kicks off a brand-new story and doesn't rely on what has happened in recent X-Men comics.
Wolverine #8 will be available December 30th.
X-Factor #5
Written by Leah Williams. Art by David Baldeon.
X-Factor is a series that is based around the resurrection aspect of X-Men, which features the mutants that carry out the process and those who investigate irregularities surrounding it. X of Swords had some big ramifications for resurrection, so expect for these to be explored from issue #5 onwards.
You will probably get more out of this story if you have read X of Swords beforehand.
X-Factor #5 will be available from December 2nd.
Hellions #7
Written by Zeb Wells. Art by Stephen Segovia.
This issue explores the aftermath of X of Swords for the cast of villainous mutants. It looks like it will focus on Mr Sinister and his sneaky plans.
You will probably get more out of this story if you have read X of Swords beforehand.
Hellions #7 will be available from December 2nd.
Cable #7
Written by Gerry Duggan. Art by Phil Noto.
This issue will involve some character-centric aftermath X of Swords and pick-up from where it left off from before the event. This sees the teenage time-traveller in search of missing mutant babies.
If you want to check out this series and want to get caught up with what has happened, check out Cable Volume 1. This collection has all of the pre-X of Swords issues.
It's worth noting that Cable will be concluding with issue #12.
Cable #7 will be available on January 20th.
Children Of The Atom
Written by Vita Ayala. Art by Bernard Chang.
Children Of The Atom was meant to come out back in the first half of 2020, but was delayed by the COVID-19 shutdown. But it's finally here and part of Reign Of X.
The series will explore five new characters, who will act as sidekicks to the X-Men.
Based on the trailer, it looks like the series will explore how young people experience fandom in different ways to older generations.
Children Of The Atom #1 will be available March 10th.
Way Of X
Written by Si Spurrier. Art by Bob Quinn.
This brand-new series will star Nightcrawler and focus on the spiritual side of mutant society. Talking to Hollywood Reporter, Spurrier discussed that it will include the formation of a new mutant religion, but it will be more than that, stating:
"I should probably just tell a lie for the sake of a neat elevator pitch and say that Way of X is a story about the creation of a new mutant religion. But it's not — not really. That's kinda where it starts, for sure. Nightcrawler realizes something's wrong with the hearts and minds of mutantkind and sets out to fix it. But as he quickly discovers, this isn't a job for priests and prayers… The question is, what do they have to become in order to fight it? Preachers? Cops? Executioners? Or something entirely new?"
Way of X starts in April.
X-Corp
Written by Tini Howard. Art by Alberto Foche.
As part of the current status quo of X-Men comics, Krakoa's major export has been the three miracle drugs that they produce. This element has been touched on lightly in X-Men and Marauders, but X-Corp will explore the day-to-day element of it much more deeply.
The cast will include Monet, Angel, and Jamie Maddrox.
X-Corp #1 will be available in May.
The Hellfire Gala
Written and art by Various.
The Hellfire Gala is the latest X-Men crossover, which will revolve around a gala ball. The majority of the current X-titles will come together to tell a patchwork of stories all set on the same night. This will lead to major reveals, including an official X-Men team, and other surprises.
It also appears that this will be a pivotal storyline for a lot of the X-titles and will be used as the launching pad for future titles and storylines.
Keep a look out for How to Love Comics reading order closer to the release date.
The Hellfire Gala will be happening in June.
X-Men (2021 Series) #1
Written by Gerry Duggan. Art by Pepe Larraz.
When the on-going X-Men titles launched as part of the Dawn of X, Jonathan Hickman took on the flagship title, simply called "X-Men". When compared to previous flagship titles, Hickman's title was non-traditional. It told one-off tales with a rotating cast and was used to explore and set-up various situations that had arisen from the recent changes to the X-Men.
This will change following the Hellfire Gala as a more traditional X-Men team will established. To differentiate the tones and approaches, the flagship title will be relaunched with a new #1.
Not much else is known about this relaunched title as of yet. I'll update this section when Marvel reveals more information.
X-Men will begin in July.
Classified Comics
At the same time as announcing X-Men (2021 series), Marvel also announced two other classified comic book series. The first of these is one written by Leah Williams and art by Valerio Schiti, which will be out in August. The other will be a Johnathan Hickman written title, with a redacted artist, which will begin in September.
The Hellfire Gala should hold some clues to what these comics will be.
Will There Be Other Reign of X Comics?
Beyond the two classified comics listed above, it is not known if there will be any others. I am going to guess that that might be it as part of the Reign of X era and Marvel will let these titles breathe a bit for the next year or so before doing any more shuffling.
Do You Have To Read Everything?
Nope. While they are all set in the same universe, each X-Men comic has it's own distinct flavour of storytelling and explores a different corner of the franchise. As a result, you can pick the comics that interest you the most.
What Stories Can We Expect In The Future?
At the moment, it's all speculation as to what will happen in future X-Men comics. Although, Marvel has released a teaser image which has all kind of clues.
From that image above it looks like readers can see a lot of exciting developments and returns including:
The return of villains such as The Shadow King, Arcade, and Nimrod.
Flashbacks to Wolverine's past when he was going by the name of Patch.
Jonathan Hickman returning to plot threads that he left dangling in X-Men #5.
The potential return of Archangel.
There are lots of other things to unpack in that image. Some of it will be revealed in the coming months, while other might not built up to until later next year. We'll have to read to find out!
Have Your Say!
Will you be reading any of these X-Men comics? Share you thoughts in the comments below or via Facebook or Twitter.