Written by: Jody Houser; Art by: Roberta Ingranata; Colours by: Enrica Angiolini and Shari Chankhamma; Letters by: Richard Starkings and Sara Hedricks.
If you asked Doctor Who fans as to what their favourite episode was you would get plenty of different answers. Although, one episode that is certain to pop-up is Blink. It's a fan-favourite episode from 2007 as is acclaimed for its inventively creepy atmosphere and introducing the Weeping Angels.
In Doctor Who: The Thirteenth Doctor Year Two #1 readers get to revisit Blink with a brand-new story that reimagines the classic episode. What's even more exciting is that we get the first-ever team-up between the current Doctor (Thirteenth) and the one who originally featured in the episode (Tenth).
If you've seen the classic episode, then you'll know that the Doctor and his companion are not featured heavily in the episode. Instead, appearing on television screens in the show. As a result of this, there's plenty for readers to explore in this story as we get to see events that we didn't originally see in the episode.
It's also great to that we'll be able to see the Weeping Angels, who in a few appearances have become a fav-favourite monster, again.
While the Tenth Doctor (played by David Tennet on-screen) has teamed up with other Doctors on the screen and page, this is the first time anywhere that the Thirteenth Doctor (played by Jodie Whittaker on-screen) has teamed up with a previous incarnation. Stories in which Doctors team-up are always fun as we get to see how they react to one another and how they approach things differently.
For all the reasons above, Doctor Who: The Thirteenth Doctor Year Two #1 is a must-read for Doctor Who fans, whether it be the Tenth or Thirteenth personification.
Doctor Who: The Thirteenth Doctor Year Two #1 is available in all good comic book stores, Comixology, and eBay from January 8th.
Take a look at a seven-page preview of this issue below.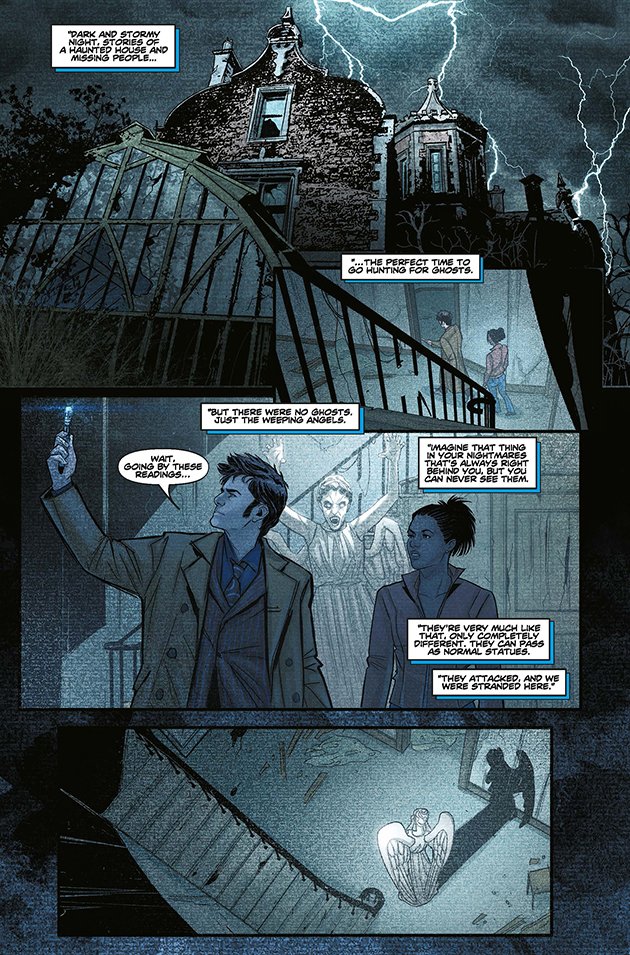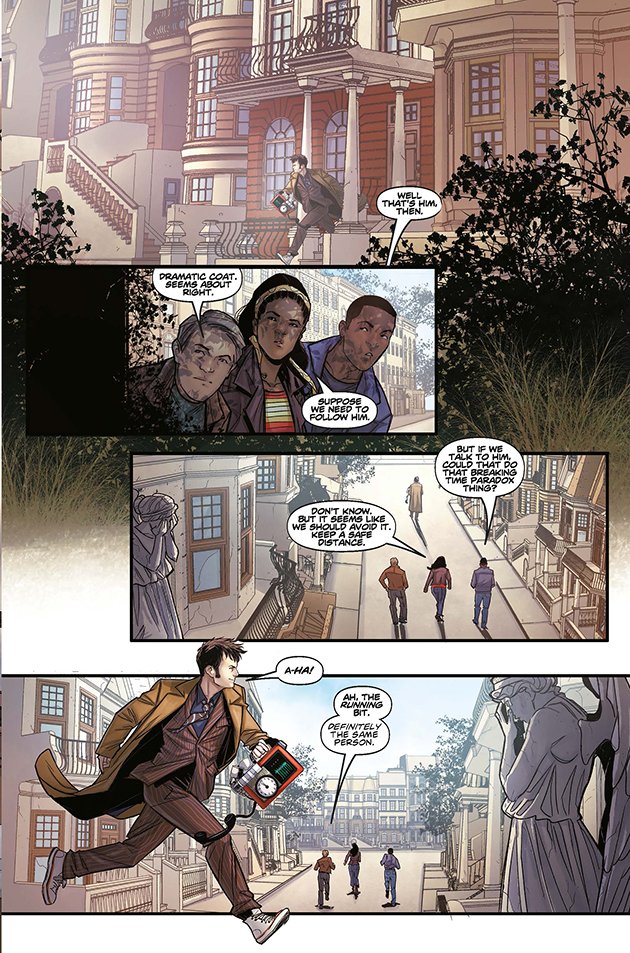 Have Your Say!
Which Doctors would you like to see team-up? Let me know in the comments below or via Facebook or Twitter.