Back in May 2016, DC Comics started the Rebirth publishing initiative. It took characters back to their core and pushed them forward with an emphasis on quality storytelling and new ideas. To kick Rebirth off, DC released DC Universe: Rebirth, a one-shot which set the tone and teased stories to come. One of the surprising elements of this was that it heavily hinted that the Watchmen characters had entered the DC Universe. Skip to more than a year later and DC are finally ready to reveal more about this revelation.
It will all transpire in DC Comics' next big story, Doomsday Clock. Read on to find out more about this upcoming comic, including what it will be about, it's inspiration and, what you need to read beforehand.
Quicklinks: Where Can I Buy Comics? | 6 Best Places To Buy Comics Online
What Is Doomsday Clock?
Doomsday Clock is the upcoming 12-part story, which acts as a sequel to Watchmen and also a crossover with the DC Universe.
Set after the events of Alan Moore and Dave Gibbon's seminal work, Doomsday Clock will explore what happened afterwards. As a result of this, it will include many of the characters from the series – with Rorschach and Doctor Manhattan being confirmed so far.
In DC Universe: Rebirth, Batman discovers the blood smeared smiley face badge, an item prominently featured in the Watchmen, in the Batcave. This sets Batman to explore it's origin and how it appeared in the Batcave and is also one of the first signs of the Watchmen characters appearing in the DC Universe. In Doomsday Clock, we will see discover the mysteries that DC Comics has been teasing for the past 18 months – including why Watchmen is crossing over with DC Comics.
Here's what Johns had to say at New York ComicCon 2017 in regards to crossing Watchmen and the DC Universe:
"I actually never thought about it until a year-and-a-half ago when I was writing the Rebirth special. For me, DC has always been about heart, heroes and humanity. It felt like some of the humanity had been ripped away from the books. Who would have the power, the inclination — the curiosity — to remove that humanity from the DC Universe? And the ability to do that? Doctor Manhattan and Superman, you've got one that's an alien, that's probably the most human of superheroes. And you've got one that's a human, and is probably the most alien of all superhumans. I thought, a conversation between those two would be amazing."
It will run for a total of 12 issues, starting in November 2017, over the space of approximately 13 months.
What Inspired Doomsday Clock?
Johns has stated that the 2016 US Election result and the events that transpired soon after were a major inspiration of this story.
Is It An Event?
Writer Geoff Johns has specifically said that Doomsday Clock is not an event. There are no tie-ins or any other auxiliary content that will be published alongside the series. It's a big story told over 12 issues, all done by the same creative team.
When Is Doomsday Clock Set In Continuity?
Doomsday Clock is set a year ahead of all of the other DC Comics at the moment. The idea is that the once Doomsday Clock is complete that all of the other comics will have caught up and begin feeling the consequences of the story.
Who Is On The Creative Team?
So who are the creative team behind Doomsday Clock?
Writer: Geoff Johns
Pencils and Inks: Gary Frank
Brad Anderson: Colours
Geoff Johns and Gary Frank have collaborated many time together, with notable inclusions being Batman: Earth One, Action Comics and DC Universe: Rebirth. Brad Anderson is a longtime colourist at DC and has coloured much of Gary Frank's work in the past.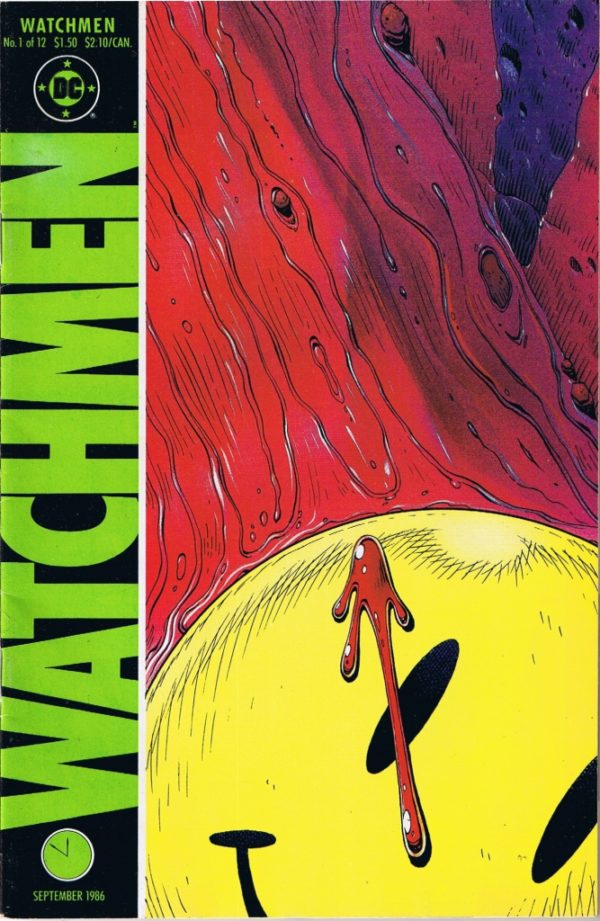 What Do I Need To Read Beforehand?
Because of the nature of this story, the only thing that I would say is essential to read beforehand is Watchmen. Doomsday Clock uses the characters, settings and draws many parallels to the original Watchmen story so it's going to be a more enjoyable read if you're familiar with Watchmen.
As optional reads beforehand, I suggest DC Universe: Rebirth and Batman/The Flash: The Button. These comics hint at Doomsday Clock, but if you don't read them you are not missing out on anything essential to Doomsday Clock.
Can I Get A Sneak Peek?
Sure, DC Comics has revealed an uncoloured preview of Doomsday Clock #1, which has the first 6 pages of the issue. You can read it here.
Doomsday Clock Release Schedule
Doomsday Clock was intended to be a monthly series with the occasional skip month. After a few issues and the delay of Doomsday Clock #4 the series has changed to a bi-monthly series, with issues coming out every two months. This is so the creators have extra time in crafting the story, without having to rush it.
Doomsday Clock #1
Available November 21st, 2017
Doomsday Clock #2
Available December 27th, 2017
Doomsday Clock #3
Available January 24th, 2018

Doomsday Clock #4
Available March 28th, 2018
Doomsday Clock #5
Available May 30th, 2018
Doomsday Clock #6
Available July 25th, 2018

Doomsday Clock #7
Available September 26th, 2018

Doomsday Clock #8
Available December 5th, 2018

Doomsday Clock #9
Available March 6th, 2019

Doomsday Clock #10
Available May 29th, 2019

Doomsday Clock #11
Available September 24th, 2019

Doomsday Clock #12
Available December 18th, 2019

Collected Editions
Due to the various delays, Doomsday Clock has been split into two hardcover editions. These are:
Doomsday Clock Part 1
Collects: Doomsday Clock #1-6
Doomsday Clock Part 2
Collects: Doomsday Clock #7-12
Available May 6th, 2020
It is worth noting that part two will come with a slipcase to house both parts together.
Have Your Say!
Will you be reading Doomsday Clock? Let me know in the comments below or via Facebook or Twitter.