In DC Universe: Rebirth, Batman made an odd discovery in the Batcave. He found a yellow badge, embellished with a smiley face and a blood smear. To the well read this is clearly the same badge that appeared in Alan Moore and Dave Gibbon's Watchmen – a comic is published by DC Comics, but until now has NEVER connected with the greater superhero universe. To Batman, this leads to a greater mystery. How did it get there? What does it mean? Well, with the help of The Flash, he's going to find some answers!
That's right, two of the world's greatest detectives are teaming-up to solve this mystery in a short crossover known as The Button. This crossover, which DC Comics has mentioned will be part of the larger story in the DC Comics Universe, with the story running through issues #21 and #22 of Batman and The Flash which are released in April and May.
As comic book crossovers can be puzzling, I have put together Batman/The Flash: The Button Reading Order Checklist. This handy reading order checklist is your guide to this crossover, with not only the reading order but creator credits, background reading, release dates and more.
Quicklinks: Where Can I Buy Comics? | 6 Best Places To Buy Comics Online | Batman on How to Love Comics | The Flash on How to Love Comics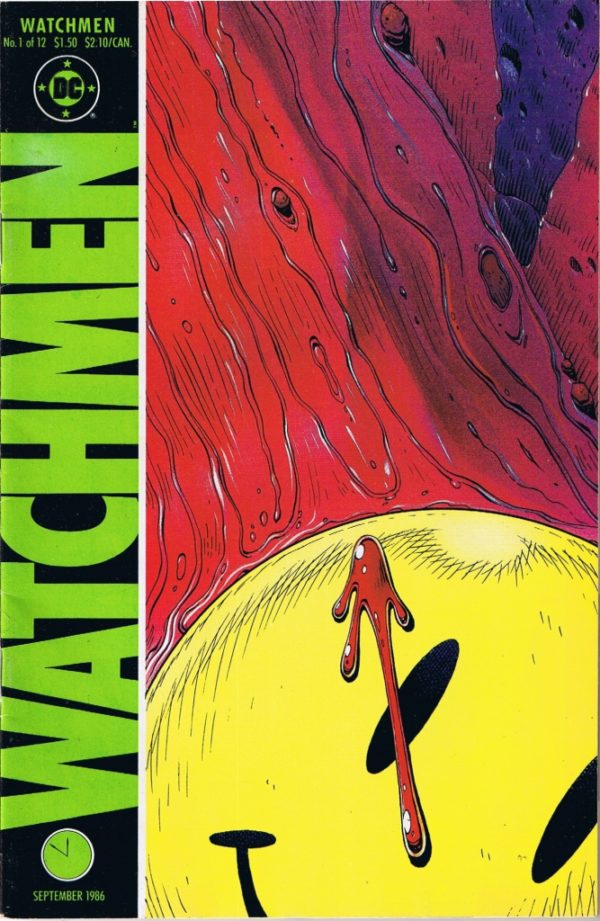 Lead up Stories
Watchmen #1-12
I'm putting Watchmen in here because The Button appears to have Watchmen references to it. It might even end up having some of the characters in there too. If that's the case it will be worth reading for character familiarity. (It's also a really good read!) Although, if you don't have the time to read Watchmen if you've seen the movie you're going to get the gist of who the characters are.
Flashpoint #1-5
In this Flash-centric event, we see the Flash accidentally stumble on Earth which has been drastically changed through tampering of the timeline. In the result of fixing it he instigated many changes which are still be felt or, in some cases, fixed today. The marketing for The Button has suggested that this story will be referenced due to the inclusion of certain characters.
DC Universe: Rebirth #1
This issue kicks off the mystery with Batman finding the Button in the Batcave.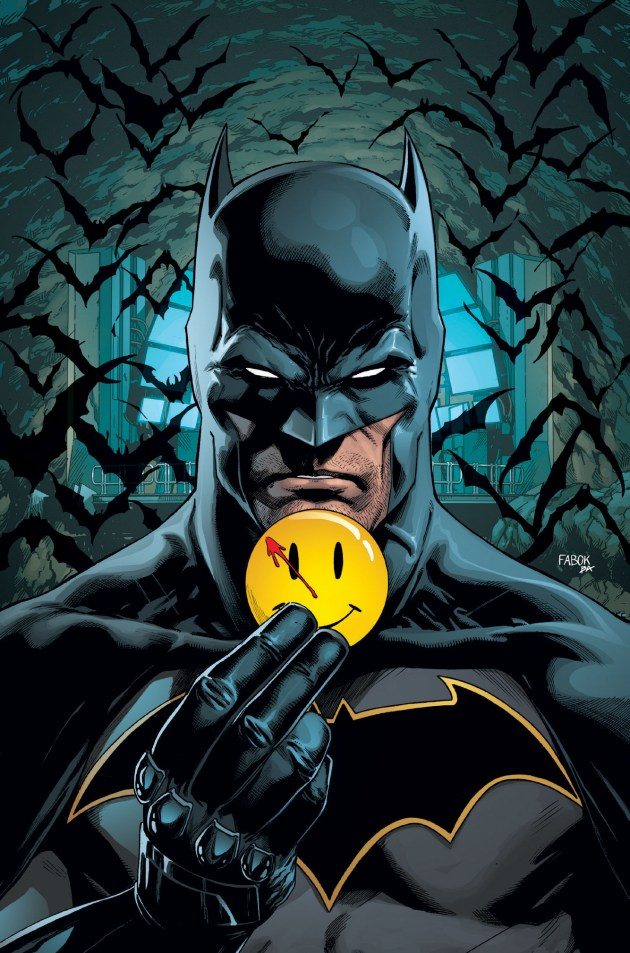 The Button Reading Order
Batman #21 (Part 1)
Written by Tom King. Art by Jason Fabok.
Available from April 19th.
The Flash #21 (Part 2)
Written by Joshua Williamson. Art by Howard Porter.
Available from April 26th.
Batman #22 (Part 3)
Written by Tom King and Joshua Williamson. Art by Jason Fabok.
Available from May 3rd.
The Flash #22 (Part 4)
Written by Joshua Williamson. Art by Howard Porter.
Available from May 17th.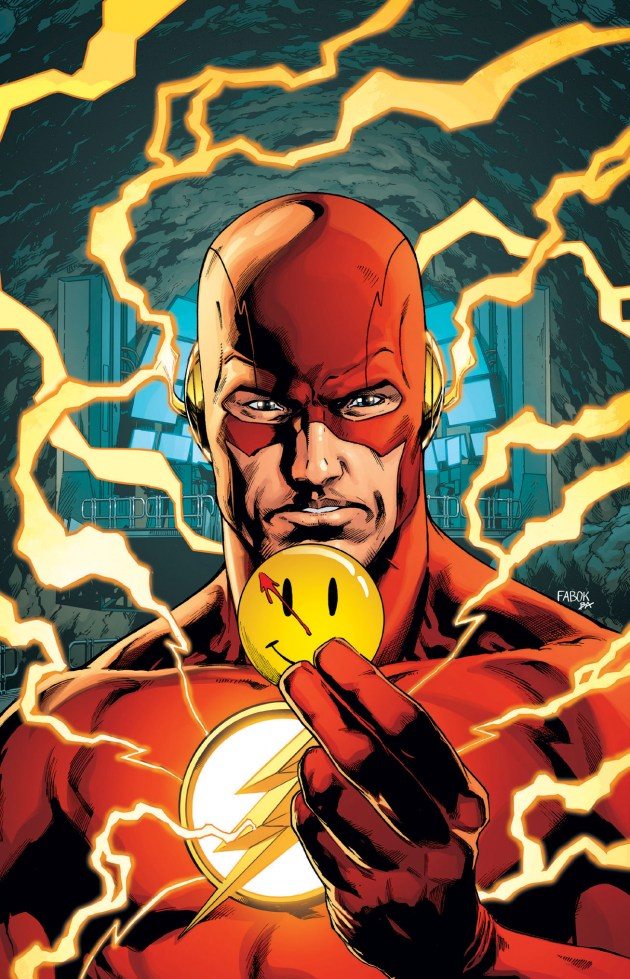 After The Button
Plot elements of The Button hint at a 12-part series called Doomsday Clock, which begins on November 22nd.
The Button Collected Edition
If you prefer to read The Button in a collected format you will be able to do so from October 11th when it is collected in a deluxe hardcover edition. This will collect Batman #21-22 and The Flash #21-22.
Based on how DC usually operate, there will eventually be a softcover edition which I assume will be available in early 2018.

Will You Be Reading Batman/The Flash: The Button?
Will you be reading this Batman and Flash crossover? Did you find this reading order guide helpful? Let me know in the comments below or via Facebook or Twitter.