While the topic of where you can buy comics has been covered on the website before, I was compelled to dig a little deeper into the specifics when I received this question in my inbox from Bree recently:
I'm just starting to get into comics – a friend gave me some of her collection a little while back. I don't really live close by to a store and am thinking of ordering comics online. I don't want to read digital, but am worried that ordering print comics may result in damage. Is that just going to have to be a part of the risk or do you have some services/companies that have a good record that you could recommend?
It's a very valid question. Just like Bree, not everyone has a comic book store close by and digital doesn't have the same appeal as holding a comic in your hands. But where are some of the best places to buy comics online?
I've compiled six online stores which are great places to buy comics from. I've based the list on three required criteria which meets the needs of the question asked, but also most readers looking also to buy online.
The criteria is as follows:
Wide range
Fair pricing
Has good mailing practices
I know that the above are objective, but I'll try and justify my choices where possible.
Don't be fooled by the dated website, Mile High Comics are a big player when it comes to buying comics online. They have a whopping 8,000,000 comics, with 100,000 listed on their site at any given time. (That's a lot of comics!) As a result, they generally what you are looking for, especially when it comes to back issues. They do sell new releases too, but it's not the major focus.
In regards to pricing, Mile High Comics can be a bit of a mixed-bag. Sometimes they will be below the average price for an comics, but other times they can be well above. Often this will depend on supply and demand, but also the grade, with comics in better condition going for a higher price. Although, they do like to offset prices with regular sales that are announced on their mailing list.
When I was doing my research I couldn't find anything in regards to comics being damaged in the mail. Anecdotal evidence suggests that they pack the comics well for shipping, but it can be a bit slow.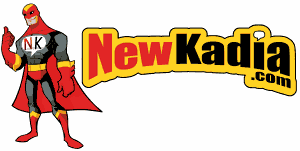 Out of all the stores listed, Newkadia is the only online-only option, with all of the other options having physical entities too. Even without a physical store, they still offer a massive 750,000 comics, making them a great option for those hunting for back issues.
They have an interesting price structure, which is based off the condition of the comic, but then slowly discounted the longer it has been listed. On top of that they have regular discounts based off themes to drive prices down further. As a result, you can nab some absolute bargains.
In regards to shipping, Newkadia promise that comics will ship in a sturdy box, bagged and board and with free insurance.
Overall, Newkadia has very positive reviews online.
If you're looking for brand new comics, Things From Another World is a good place to start. They offer a wide range of new stock including comics, graphic novels and toys. Regular readers can even set up a subscription to make buying easier and you can even pre-order upcoming releases, making the purchase cheaper the further out you make the order.
Looking through the site it appears that most items are listed 10% below cover price. They also have additional discounts, which can be accessed through their mailing list.
As you'll see in these photos, the comics are shipped securely in sturdy packaging, as well as being bagged and board.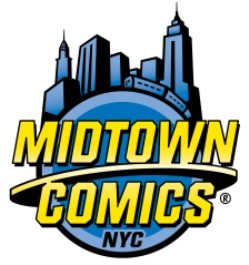 Midtown Comics is similar to Things From Another World, stocking comics, graphic novels and toys. They do have one point of difference in that they also stock a good selection of older comics too. Although, their major focus is on newer releases.
Looking through the store, most items are about 15% lower than cover price. They also have regular sales based on different subjects.
Midtown Comics bags and boards all comics and their shipping is reliable. Based on my searches online I couldn't find any issues in regards to damages.

My Comic Shop is similar to Mile High Comics and Newkadia in that it offers a massive range of back issue and new comics. They're one major point of difference is that they have an auction house, which is perfect for tracking down the more collectable comics.
Prices seem to be quite reasonable, although I have noticed that the high demand comics can be listed a little higher than on other sites.
Based on the description on their website, My Comic Shop shipping methods appear to be rather sturdy. They protect your comics in custom-shaped cardboard padding, which is then wrapped in thick plastic and then finally mailed in a damage-resistant carton.
Overall, My Comic Shop has very positive reviews.

Like the name suggests, Discount Comic Book Service offers comics at a heavily discounted price. The downside to this is if you want to buy recent releases then you won't find them here as their business model is all about pre-ordering months in advance and subscriptions. If you do subscribe, you have the option of receiving your comics on weekly, bi-weekly or monthly basis.
As I have already mentioned, DCBS offers heavily discounted comics that range from 30% to 50% off. That makes them the cheapest option available on upcoming comics.
DCBS ship their comics in a secure manner and I could not find any evidence of it being their fault for damages.
The Verdict
There is no clear winner when it comes to buying comics online. The services I have listed are a good starting point.
Do your research and see what the comics you are seeking are priced at and see which is the best option for you. Keep in mind that they all offer different shipping prices and it's worth investigating these before you make your purchase. (I didn't take shipping price into consideration because your location could can vary the cost a lot.)
Happy shopping!
Where Do You Buy Your Comics Online?
Have you bought comics online before? Is there an online store that you would recommend that hasn't been mentioned? Let me know in the comments below or via Facebook or Twitter.