Each month I like to showcase some of the new comics that you should be reading. I try and make it varied, mixing up creative ideas, genres and different storytelling to create a list that will have something that will appeal to everyone.
This month's list features witches on road trips, illegal alcohol, cybernetic eyes, cannibals and much more.
Which of these comics will you be reading? Don't forget to tell me in the comments!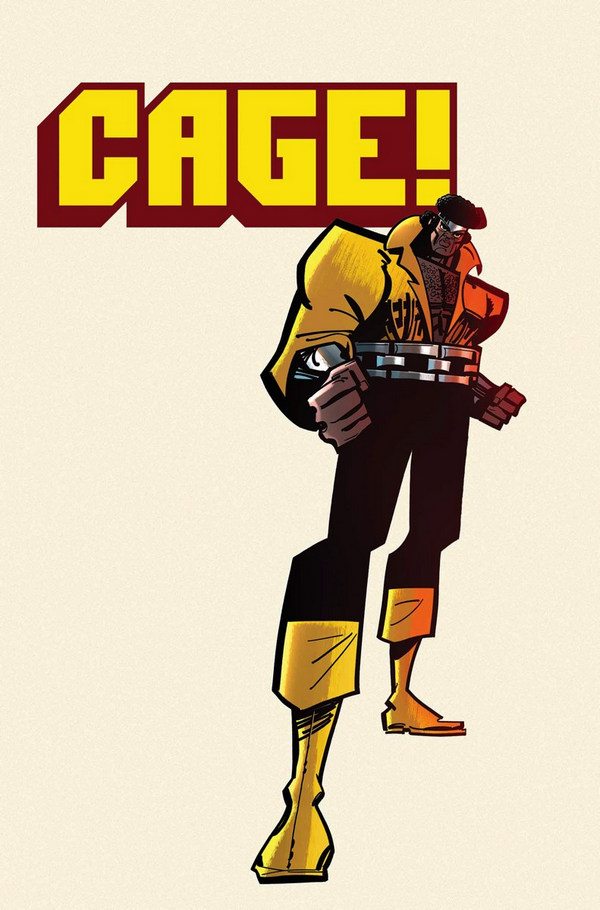 Cage!
Written and art by Genndy Tartakovsky. Published by Marvel Comics.
If you have read the creator credits and wondered if it was the same Genndy Tartakovsky who is responsible for Cartoon Network classics such as Dexter's Laboratory and Samurai Jack then you would be correct! Doing both writing and drawing in his unique style, Cage! is his own take on Luke Cage though the lens of the character's comics from the 1970s. Expect street-level action, smack-talking and much more in a this four-part miniseries which should be plenty of fun and a joy to look at.
If you're a fan of the Luke Cage Netflix series or simply a fan of animation work of Genndy Tartakovsky Cage will be right up your alley.
Cage! #1 is available from October 5th.
Spell On Wheels
Written by Kate Leth. Art by Megan Levins. Published by Dark Horse Comics.
What do you do when you're a witch and someone robs you of your magical items? You go on a road trip! That's what's happened with three young witches as they hit the road to track down what is their's before it can be used for no good.
While I often find stories involving witchcraft to be a bit the same, Spell On Wheels looks like it will be fun miniseries with an interesting take on witchcraft and a strong creative team behind it.
Spell on Wheels #1 is available from October 19th.
Serenity: No Power In The 'Verse
Written by Chris Roberson. Art by Georges Jeanty. Published by Dark Horse Comics.
Some TV shows end before their time – just ask any hardcore Firefly fan. We'll the much beloved show is back in comic book form with another comic miniseries. No Power In The Verse sees Malcolm Reynolds and his outlaw crew track down a missing friend, while trying to solve the mystery of her disappearance.
While it isn't 6 seasons and a movie any Firefly fans will be happy to have the show back in any medium. Dark Horse have been doing comics based on Joss Whedon's properties for a long time now and have been doing a wonderful job at it. So if you're a fan of the Serenity crew you'll want to read this.
Serenity: No Power In The Verse #1 is available from October 26th.
Moonshine
Written by Brian Azzarello. Art by Eduardo Risso. Published by Image Comics.
Set in the prohibition era, Lou Pirlo has been sent from New York City to West Virginia to negotiate with the local crime boss a deal to bring their illegal liquor to the city. While the locals are not willing to let their racket to buckle due to some big city folk, they are more concerned about a much darker secret. One that's a bit more supernatural.
Not only does the concept of Moonshine sound really interesting there's also the added excitement of the 100 Bullets creative team of Brian Azzarello and Eduardo Risso teaming up once again. When the pair works together it's always gold so keep your eyes out for this new Image Comics series.
Moonshine #1 is available from October 5th.
Cave Carson Has A Cybernetic Eye
Written by Gerard Way and Jon Rivera. Art by Michael Avon Oeming. Published by Young Animal.
Cave Carson Has A Cybernetic Eye is the latest comic in DC Comics' Young Animal imprint, which takes old comic properties and revitalises them in the vein of classic Vertigo comics, but through a modern lens. This series follows Cave Carson, a retired underground adventurer and recently widowed, who is trying to piece his life back together. Then one day a mysterious knock on the door of his secret underground lab slingshots him into his old life along with strange hallucinations.
Did I mention that he has a cybernetic eye?
Cave Carson Has A Cybernetic Eye #1 is available from October 19th.
Star Trek: Boldly Go
Written by Mike Johnson. Art by Tony Shasteen. Published by IDW Publishing.
Spinning out of the events of Star Trek Beyond is a new comic series based on the recent movie canon. Boldly Go promises new costumes, aliens and more into the movie-cannon, which excitingly includes The Borg in an upcoming issue.
Writing the series is Mike Johnson, who wrote the previous 60 issue spanning comic to much acclaim. So with that much experience behind the pen it should be a good read.
Star Trek: Boldly Go #1 is available from October 19th.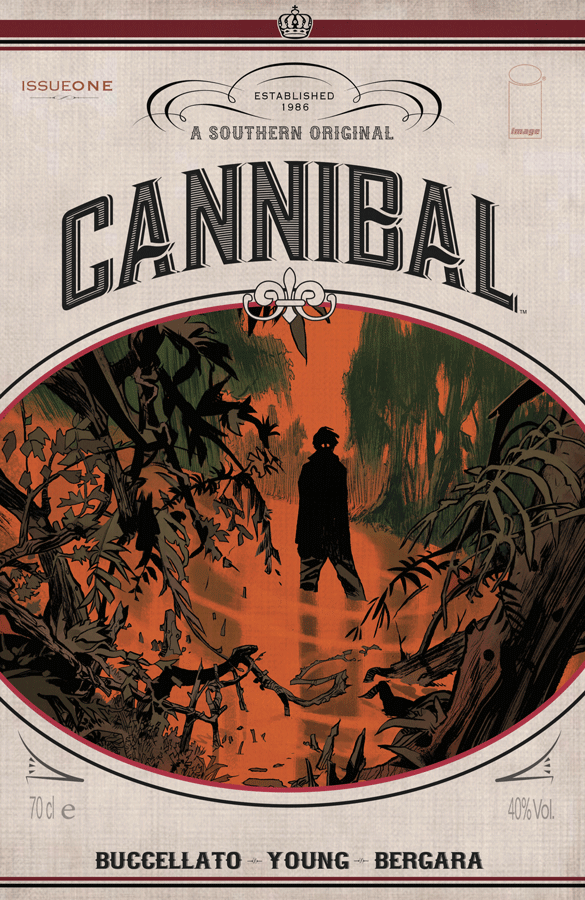 Cannibal
Written by Brian Buccellato and Jennifer Young. Art by Matias Bergara. Published by Image Comics.
This Southern-gothic horror series tells of a small town in the Everglades which have been infected by a virus. This is not any old virus, though, this one turns its victims into cannibals, who crave human flesh. The town must now decide what the best course of action is to deal with them. Do you kill them, segregate them or something else? And what if someone close to you was infected? What would you do?
Cannibal #1 is available from October 5th.
Need More Comics?
If you need even more reading recommendations then there's also last month's list, the Marvel Jumping On Points column and the brand new DC Comics equivalent. They have more tasty comics to bite your teeth into.
What Comics Will You Be Reading This October?
Which of these October comic book releases grab your interest? Let me know in the comments below or via the How to Love Comics Facebook or Twitter.