Last Wednesday DC Comics officially started a new era in their comics with the DC Universe: Rebirth one-shot. Following this epic issue, DC Comics will relaunch their line of comics with exciting new ideas and creative teams while keeping the core of the characters. This week we see our first taste of what is to come with Batman with this special Rebirth one-shot co-written by Tom King and Scott Snyder and art by Mikel Janin.
Batman: Rebirth #1 sets the tone for the rebirthed Batman comic and hints at what is to come. We are acquainted and reacquainted to Batman's supporting cast as well as introduced to some of the themes of the run. It's also an opportunity to establish with readers what is going with Batman/Bruce Wayne.
If you've wanted to start reading Batman but have never known where to start then you're in luck. Batman: Rebirth #1 aims to be a good starting point which will ease you into Batman #1.
Besides setting up for the future there is also a self-contained story. This will be all about Batman taking on the villainous Calendar Man. Will Batman be able to take down this holiday obsessed villain? You'll have to read to find out!
Co-written by Tom King and Scott Snyder, this issue also acts as a changing of the guard for the Batman writers. Scott Snyder has been writing Batman for the past 5 years, with a stellar run on the Dark Knight. With this issue he will be handing over the series to Tom King, who going forward will be writing the comic.
Tom King should bring new ideas and perspectives to Batman. Based on his track record he is a strong writer and has an interesting past working in the CIA. Based on this we should have another fantastic run of Batman to look forward to!
In the art department for this issue is Mikel Janin, who is one of two regular artists for the series. Janin has collaborated with King before, on the well-received Grayson, so the pair should hit the ground running and create some great looking Batman comics.
Batman: Rebirth #1 is available at all good comic book stores and digitally from June 1st.
Take a peek at some preview pages of this issue as well as the variant cover by Howard Porter.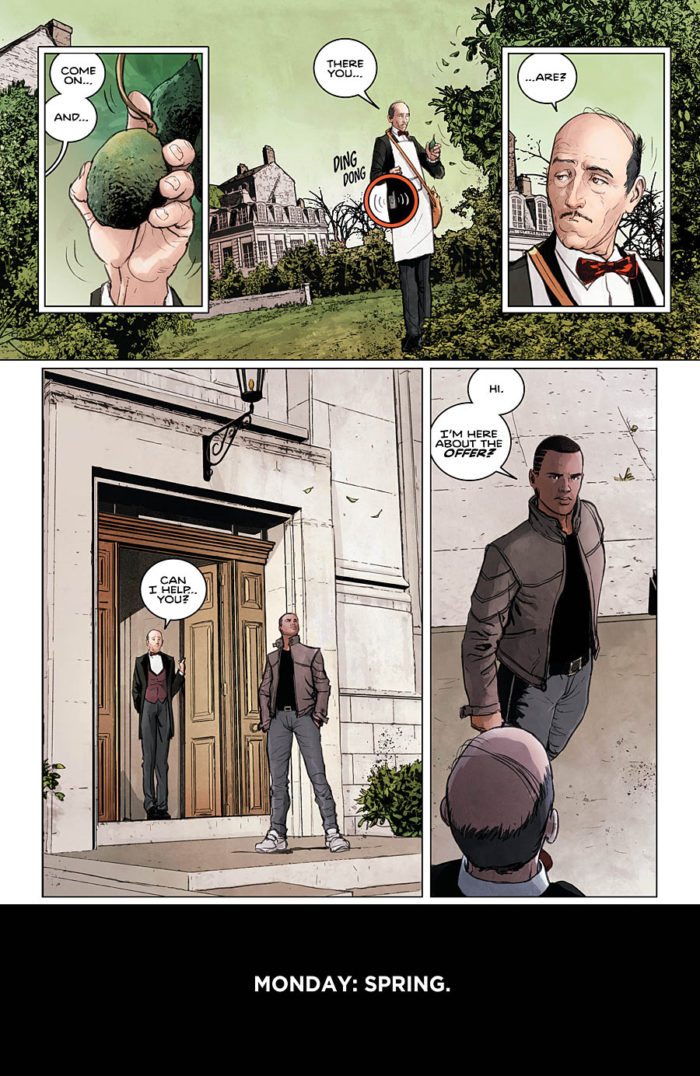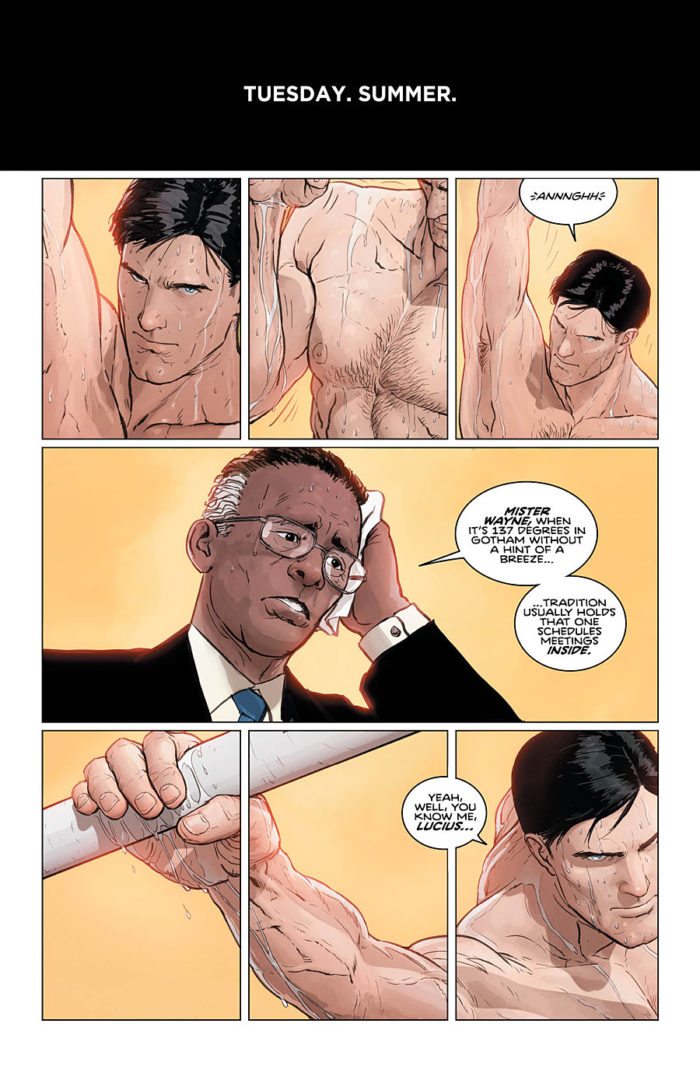 For the latest information on DC Rebirth check out the DC Comics Rebirth Guide. You can also read other DC Rebirth previews.
Will You Be Reading Batman: Rebirth #1?
Are you excited to read this issue of Batman? Will it be the first time you've read Batman? Let me know in the comments below or via the How to Love Comics Facebook or Twitter.