Dark Horse Comics are no stranger to horror and supernatural comics, being one of best publishers in the genre. This week sees them release Harrow County, a new comic series which mixes the horror they're known for with southern gothic fairy tale elements. Even better is that it includes the increasingly popular writer Cullen Bunn teaming up with B.P.R.D fan favourite artist Tyler Crook to create a comic that looks to be both eerie and intriguing.
Emmy lives near a deep, dark, woods in Harrow County and she's known for sometime that it's contained all kinds of creatures in it from ghosts to goblins and more. But on the verge of her 18th birthday she discovers that she might have a connection to the horrible creatures that lurk in those woods. Further to that, she could be in a lot of trouble once the townsfolk of Harrow County learn of this too.
Both the creators of Harrow County are no strangers to horror and the supernatural. While best known for his Marvel and DC work, Cullen Bunn has worked extensively in the genres with his western-infused series The Sixth Gun and Marvel's Moon Knight. Over in the art department, Tyler Crook is a well-established horror artist, creating creepy artwork (which you will see in the preview below) for many comics at Dark Horse including Hellboy spin-off B.P.R.D. With resumes like this it's certain that Harrow County will be a worthwhile read.
With hauntingly atmospheric art and an interesting premise, Harrow County will appeal to anyone who enjoys horror and the supernatural.
Harrow County #1 is available in all good comic book stores and Dark Horse Digital from May 13th.
Take a look at the creepy preview pages below.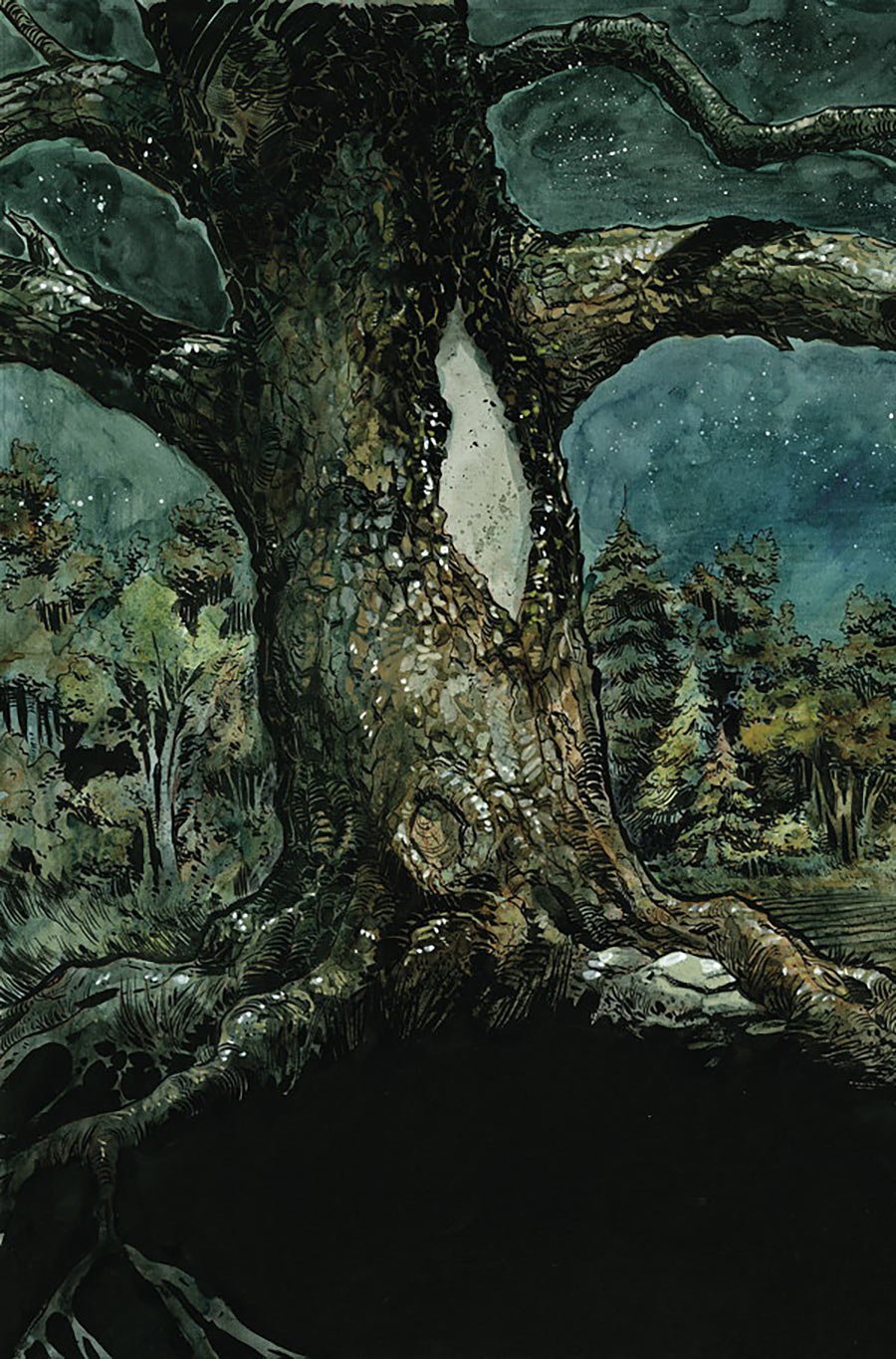 Will You be Reading Harrow County #1?
Will you be reading Harrow County #1? Let me know in the comments below or on via Facebook or Twitter.