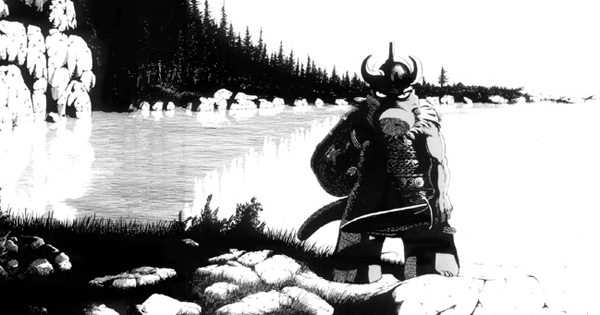 Before the black and white comics boom of the 1980s, which brought classics such Teenage Mutant Ninja Turtles and Usagi Yojimbo, there was one comic that proved that independent comics were viable. That comic is was Dave Sim's Cerebus. Spanning a colossal 300 issues and 6000 pages between 1977 and 2004, Cerebus proved that independent comics could be great but also that there was a demand. Now you can read these great comics for free on a newly formed Tumblr blog, which has been set up with permission by the creator Dave Sim.
Starring Cerebus the Aardvark, the comic series started out as a parody of the barbarian comics of the late 70s but grew into much more over time. Early issues play riffs on characters such as Conan the Barbarian and Red Sonja and had a distinct sword and sorcery tone while remaining humourous. Although, over time this shifted as Dave Sim focused his energies on tackling other subjects such as religion, politics, gender and other topics as well as parodying characters from Marvel Comics.
While controversial in regards to some topics, Cerebus is one of those series which built a solid fanbase and is held in high regards. This is due to its high standard of art and writing, but also for pioneering comics self-publishing in a time when few had had success. Some elements of the Cerebus have been controversial, especially in regards to his points of view on gender and feminism, but the good stuff well out-weights the bad in this regards.
I've only had a chance to read bits and pieces of Cerebus over the years so it's exciting to be able to dive into it in a daily format. Although, at a release schedule of one page a day it will take about a decade for everything to be released. If you're like me and can't wait 10 years to read everything there's always the collections (available both in print and digitally) to binge on.
Even better is that by all reports I have read that writer and artist Dave Sim has given permission to have this published on Tumblr. This means that there's no guilt in reading this for free online.
You can read Cerebus on Tumblr.
Have Your Say on Cerebus
Have you read Cerebus or will you be checking out for the first time? Let me know in the comments below or via Twitter or Facebook.