In a galaxy far away Marvel used to publish Star Wars comics but stopped in 1987. After 28 years, Star Wars has returned to Marvel Comics with a brand new series – simply titled Star Wars. Featuring the strong creative team of Jason Aaron (Thor, Scalped) and John Cassaday (Planetary, Astonishing X-Men), the much-loved franchise will be returning in a big way with a reported one million plus print run. And why wouldn't it? With anticipation for Star Wars: The Force Awakens building, Marvel's Star Wars is a perfect way to get your Star Wars fix.
Star Wars will be set between A New Hope and The Empire Strikes Back and what the gang of Rebels get up to in that roughly 3 years. Join Luke Skywalker, Han Solo, Leia, Chewie, C-3PO and R2-D2 as they help the Rebel Alliance fight for freedom against the evil forces of the Empire.
You are not required to be a die-hard Star Wars fan in order to get into this series. Set between the first two movies, you will only need to have seen A New New Hope to fully appreciate this comic. If you haven't seen it don't worry, as Marvel generally included a summary page at the start of their comics to help people catch up. Alternatively, you could go out and watch the movie, which I would highly recommend as it is a classic.
This series would be perfect for anyone who is a die-hard or casual Star Wars fan who is looking for a fix before Star Wars: The Force Awakens is released in December.
Star Wars #1 is available in all good comic book stores and digitally from January 14th.
Take a look a sneak peek at this début issue plus a selection of the variant covers by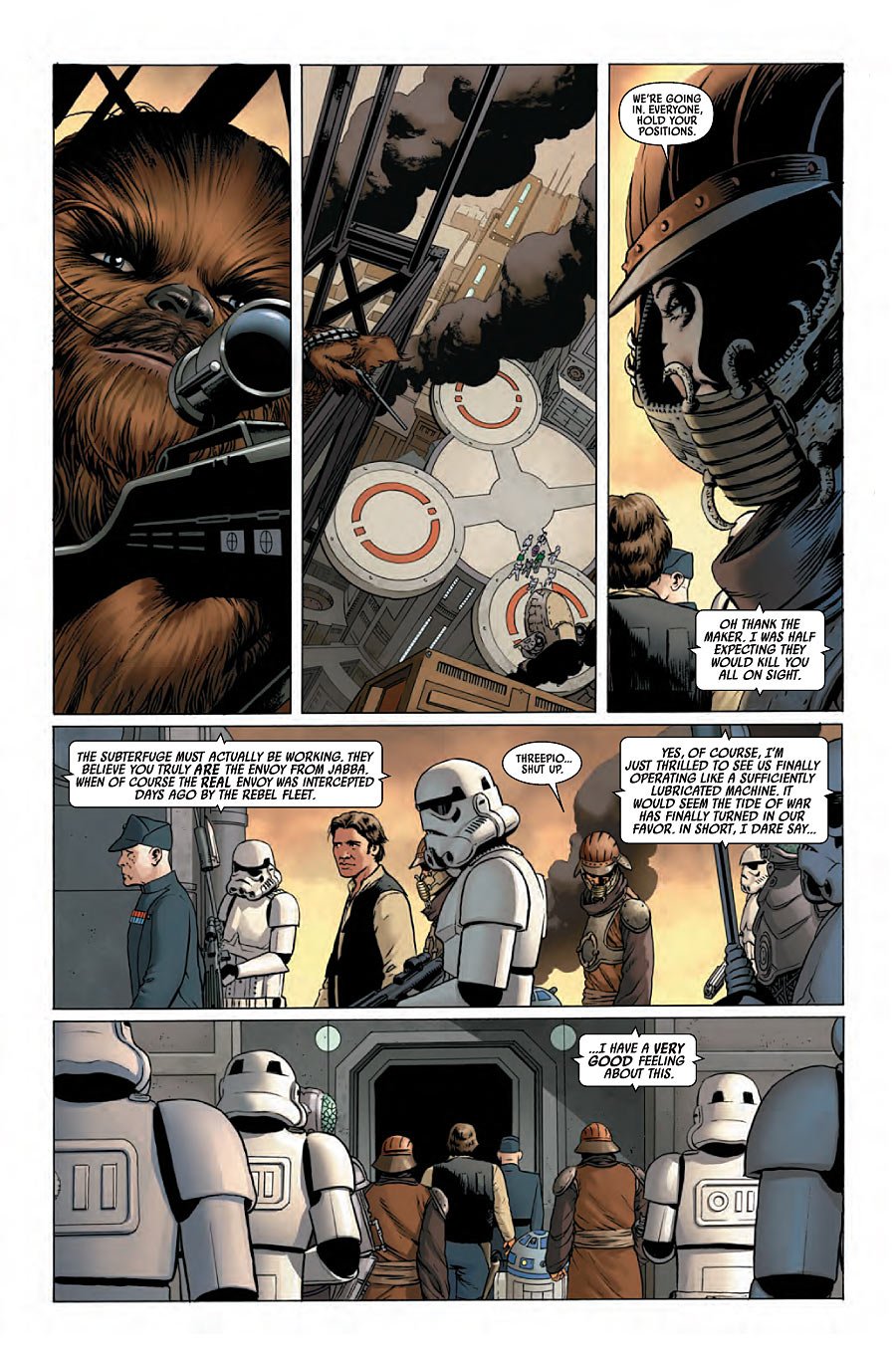 You can see more of the variant covers, including store-specific covers here.
Will you be reading Star Wars #1?
Will you be reading this series? Also, are you looking forward to the Darth Vader series which will accompany it? You can let me know in the comments below or via our Facebook or Twitter.