Announced some time ago at an Image Expo, ODY-C has been slowly become one of the most anticipated and cosmicly surreal series coming out of Image Comics. Written by Matt Fraction (Hawkeye, Sex Criminals) and art by Christian Ward (Infinite Vacation), ODY-C is a psychedelic, gender-bent, science fiction adaptation of Homer's The Odyssey.
A few weeks go Christian Ward posted a prologue to this series on his tumblr. The result is an explosion of surreal colour and Greek inspired science fiction imagery that will blow your mind. This short story tells of the event of the cosmic rendition of the Battle of Troy and the Trojan Horse, which acts as a precursor to the series. Ward's dreamlike art explodes off the page with bright colour, explosive light and interesting panel layouts while Fraction sets up the world through expressive narration. These pages wont be available in ODY-C #1 so this is a fantastic little treat that has definitely got me excited about this series.
If you are someone who enjoy's storytelling done on a big scale, or maybe even the final third of 2001: A Space Odyssey, then ODY-C is probably a comic you should keep an eye out for.
ODY-C #1 is available in all good comic book stores and digitally from November 26th.
You can read the prologue below. Additionally, keep a look out for more about this series in the coming weeks as I am sure this not the last you will hear about it on How to Love Comics.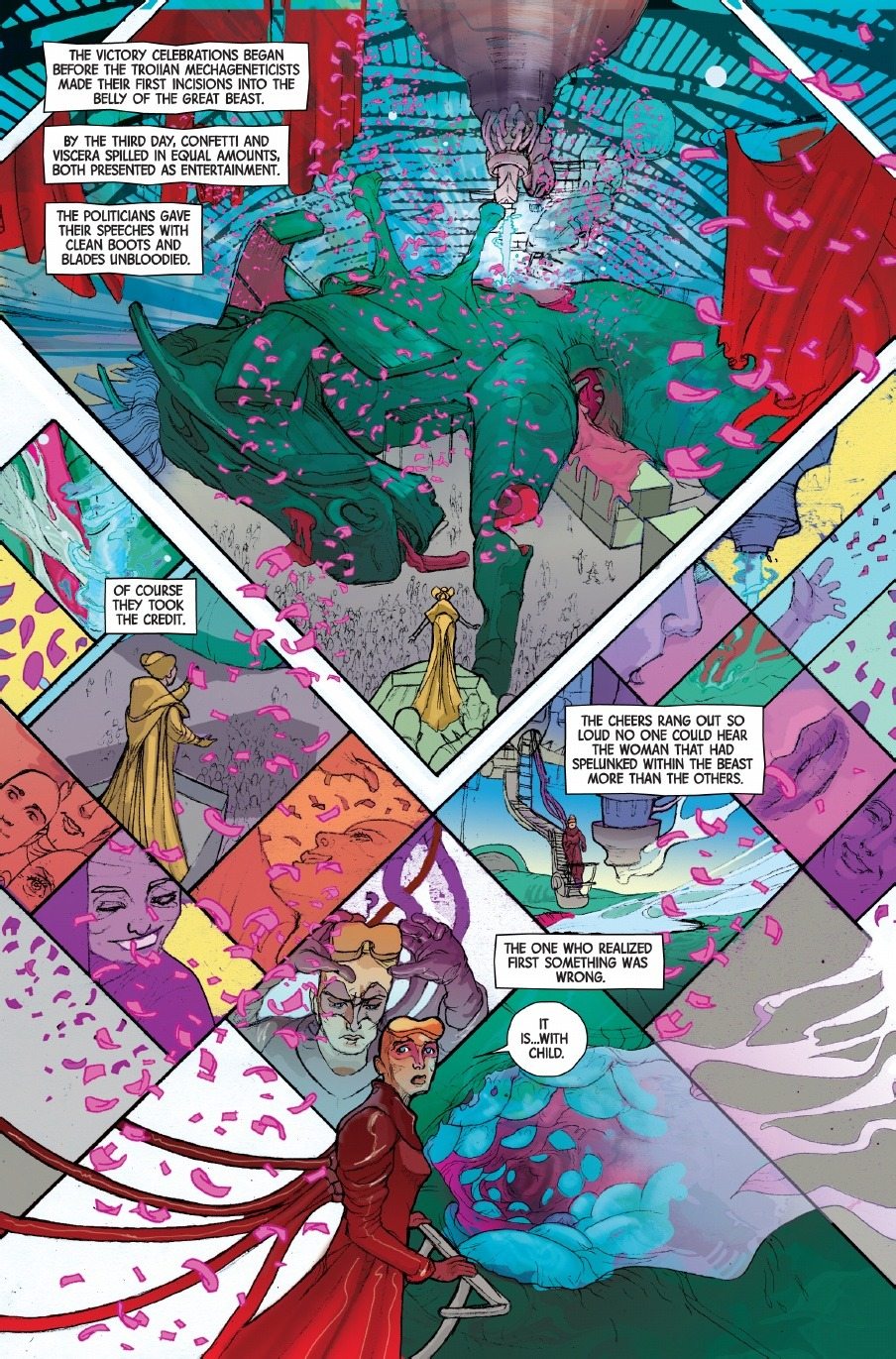 Will you be reading ODY-C?
Will you be reading this series? Let me know what you thought of this prologue in the comments below or via Facebook or Twitter.