If there is one character that has benefited the most from the Marvel cinematic universe it would have to be Loki. Tom Hiddleston has been able turn the character into his own and as a result he has become one of the most popular of Marvel's characters. So there is no better time than any for Loki to have his own series again. Written by Al Ewing (Mighty Avengers, 2000AD) and with art by Lee Garbett (Batgirl), Loki: Agent of Asgard will see the mischievous Loki taking missions in the name of Asgard.
But isn't Loki a bad guy? He was, but since dying and being resurrected as a child* he has been on the straight and narrow. Now that he is in adult form he is trying to fix his reputation by taking on missions for the All-Mother, the current leaders of Asgard. Although, just because he is trying to be good doesn't mean that he isn't still up to his old tricks. Expect Loki to lie, cheat and deceive but this time for a good cause.
So what is Loki's first mission? Loki must preform a high stakes heist on Avengers Tower and kill Thor. Sounds simple enough. For all you Thor fans out there, don't stress, there is most likely to be a twist.
Loki: Agent of Asgard #1 is available in comic stores and digitally from February 5th.
Take a look at the covers by Jenny Frision, Frank Cho and Mike Del Mundo as well as a preview of this début issue.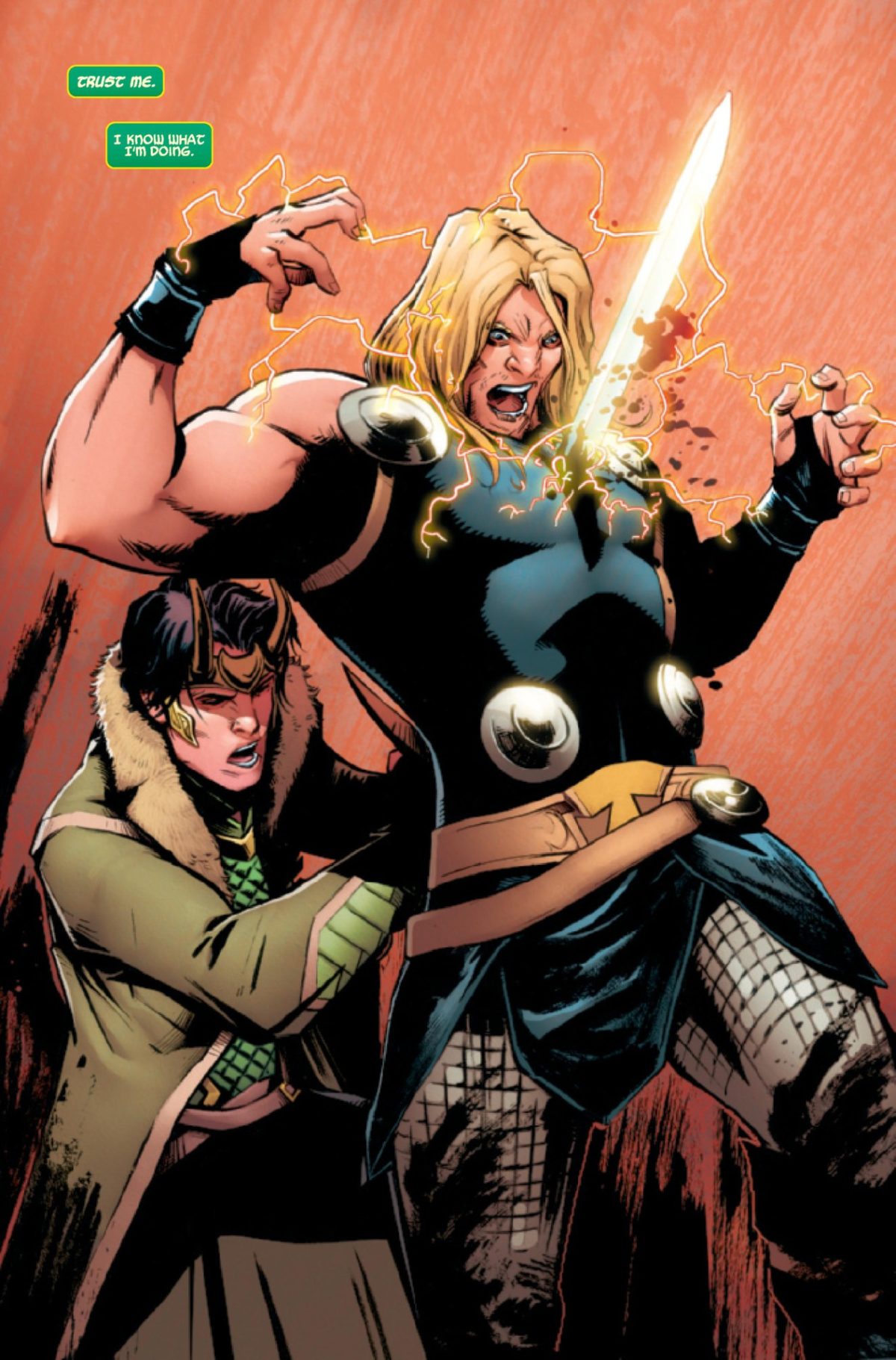 *For more of Loki as a Child check out Kieron Gillen's great run on Journey Into Mystery and Gillen's Young Avengers. More info here.
Loki: Agent of Asgard is one of the many new titles as part of the All-New Marvel NOW! publishing initiative.
Will You Be Reading Loki: Agent of Asgard #1?
Will you be giving Loki: Agent of Asgard a try? Let us know in the comments below or via our Facebook or Twitter.