Some of the most popular kinds of questions How to Love Comics receives are based on reading recommendations for certain characters or themes. Many readers are craving stories for a certain character or theme and are looking for some of the best. As a result, over the almost 3 years of How to Love Comics I've (and the occasional guest contributor) put together a string of "should read" lists based on a broad range of themes – from Superman to Spider-Man to Dinosaurs and more.
I've decided to put all these "should read" lists all into one big mega list for you're viewing pleasure. With all the lists in the one spot you'll have access to tonne of awesome comics which will definitely scratch you're character itch.
I suggest bookmarking this page as new lists will be added here once they go up on the site. If you're looking for a certain theme or character and I haven't done a list for them yet let me know in the comments at the bottom of the page and I'll see what I can do!
DC Comics Lists
If you've been enjoying the current Black Canary comic then you'll want to check out this list to discover more great comics featuring her. Guest contributor Emma has put together a great list of stories, both old and new, for those screaming for more.
With a mix of classic and contemporary here are six Green Arrow stories that you'll dig, especially if you're a fan on CW's Arrow.
This list consists of 10 of the best Wonder Woman stories that mix fan-favourites and absolute classics to form some quality reads.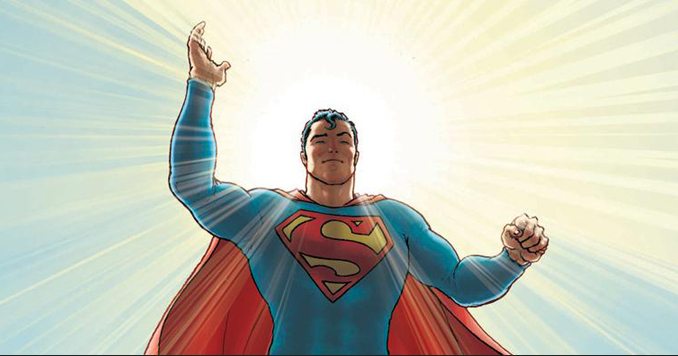 While Superman can often to be written quite bland or boring there are dozens of fantastic stories from over 75 years of Superman history. I've showcased 13 that you should – mixing it up with fan favourites and landmark stories.
If there's enough demand I should do a follow-up list with more stories you should read.
Marvel Lists
Shaking up the formula a little, instead of showcasing Fantastic Four stories pointed out four lengthy runs on Marvel's first family that you should read. All of these are fan favourites and even some of the greatest examples of the comic book medium.
If you're interested in stories featuring Elektra then this is the list for you. All of them are guaranteed to be better than her movie.
By the beard of Odin! Here are five Thor comics that you will verily enjoy.
Everyone's favourite sharp clawed Canadian mutant has had some solid stories throughout his history. Here are seven you should read.
Need more Wolverine stories? Here are an additional five stories – ranging from fan-favourite to the lesser known.
Here's five fan-favourite Iron Man stories you can blast into. As an added bonus I've added suggested reading based on these stories if you want to continue on reading.
Six stories full of fung-fu action of the street level and mystical variety.
If you're a fan of the movies and you're looking for some good Guardians of the Galaxy comics to read then this is the list for you.
If you've been digging the Netflix series then here are seven Luke Cage stories that you will love.
From the personal to the more abstract and surreal, these eight Doctor Strange stories are a great spread of the character's history.
I've assembled nine Avengers stories with broad and familiar line-ups from all over the team's history there should be something for everyone.
This list is a salute to some of the greatest Captain America comics of all time. There's a great mix of stories in this list from the straight up superhero to the espionage-tinged.
Here's 14 Spidey comics to swing into that will scratch that Spider-Man itch. This list represents every decade of the character and full of classics and fan-favourites.
If there's enough demand I will definitely do a follow-up list.
Themed Lists
From strange to heroic to more realistic, this is a broad selection of comics about dinosaurs that any dino-fan will love.
This is quite possibly the tastiest of all the lists here. Lot of fantastic recipes in comic book form.
Zombies are staple in a lot of horror fiction and comic books have been infected too. If you love The Walking Dead and need more zombies in your life you an go past these selections.
Have Your Say!
What list would you like to see next? Let me know in the comments below or via Twitter or Facebook.
Trevor Van As
Trevor Van As is the founder of How to Love Comics and has loved comics all his life. When he's not reading or talking about comics he can be found eating frozen yogurt and dancing like no one is watching.